In an age where Federal agencies are trying to accelerate their digital transformation efforts, Department of Defense (DoD) leaders and IT experts say agencies must invest in their employees in order to speed up modernization.
When it comes to improving the Federal workforce, Thomas Fischer, director of engineering and technical management at the U.S. Air Force Materiel Command, said "investment" is key to "how we're going to upskill our workforce."
"As long as we don't view it as we often do, as a cost, we're going to invest in our people," he said. "It's not a cost – we'll win. We'll get that return on this investment," Fischer said during a FedInsider event. "Invest in our people, because that's how things are going to happen faster… to get that speed you have to empower, and so leaders have to empower. That culture, that change management that we have to have, leaders got to empower the lowest level person."
Fischer said Air Force leadership has pushed the message on employees to "accelerate change or lose meaning."  Thus, he stressed it is "imperative" for leaders to invest in their employees and empower them in order to accelerate digital transformation efforts.
Tahera Zamanzada, principal digital strategist at Salesforce, echoed the same sentiment and said many Federal agencies are "underinvesting" in their employees.
"Digital transformation does put organizations under this unprecedented pressure these days to learn on the go and at the same time deliver growth. So, that strong learning culture, open to risk-taking and failure, fail-fast approach" is necessary, she said. "Yet all too often we find that agencies are underinvesting, and even ignore this critical soft capability."
"A lot of what we talk about with our clients is not only hiring the right talent but also upskilling and reskilling the existing Federal employees that are there," she added. "And so in order to develop new skill sets within our existing Federal employees, we need to make an effort to provide them with the resources they need to build that appetite for technology."
Zamanzada said agencies need to embed necessary resources and training into employees' normal work schedules in order to make them a priority. Examples include attending classroom trainings or virtual conferences, getting certified on a new technology, and learning a new software.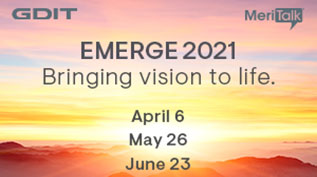 However, accelerating digital transformation efforts while taking the time for employee training can be a tricky balancing act, according to Holly Joers, acting program executive officer for the Program Executive Office, Defense Healthcare Management Systems.
"It's really important that we can respond to the demand and needs, but we can't go so quickly that we don't take the appropriate time to get the right tools in place for adoption, the right training, those change management activities that are critical to the culture and change," Joers said. "It's finding that sweet spot with making sure that we can provide solutions and new capabilities as they're needed, and that continuous capability delivery model with the training and tools that go along with it."
Read More About