The Department of Justice (DoJ) announced it has indicted three North Korean military hackers as part of a series of cyberattacks intended to steal and extort more than $1.3 billion of money and cryptocurrency from financial institutions and companies.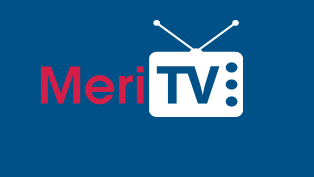 The North Korean computer programmers – Jon Chang Hyok, Kim Il, and Park Jin Hyok – used the ransomware WannaCryto to steal and extort cryptocurrency; create and deploy multiple malicious cryptocurrency applications; and develop and fraudulently market a blockchain platform. This case expands on a 2018 case where North Korean cyber criminals created WannaCry to attack Sony Pictures over the release of the movie "The Interview." Alongside the indictment, the FBI, Cybersecurity and Infrastructure Security Agency, and Treasury Department released a joint cybersecurity advisory regarding North Korean cryptocurrency malware.
"As laid out in today's indictment, North Korea's operatives, using keyboards rather than guns, stealing digital wallets of cryptocurrency instead of sacks of cash, are the world's leading bank robbers," said Assistant Attorney General John C. Demers of the Justice Department's National Security Division. "The Department will continue to confront malicious nation state cyber activity with our unique tools and work with our fellow agencies and the family of norms abiding nations to do the same."
The unsealed indictment alleges a broad array of criminal cyber activities as part of a global conspiracy, including:
Cyberattacks on the entertainment industry,
Cyber-enabled heists from banks,
Cyber-enabled ATM cash-out thefts,
Ransomware and cyber-enabled extortion,
Creation and deployment of malicious cryptocurrency applications,
Targeting of cryptocurrency companies and theft of cryptocurrency,
Spear-phishing campaigns, and
Marine chain token and initial coin offering.
The U.S. Attorney's Office and FBI have also obtained seizure warrants authorizing the FBI to seize cryptocurrency stolen by the hackers. The FBI has seized roughly $1.9 million in cryptocurrency, which will be returned to the victim.
"This case is a particularly striking example of the growing alliance between officials within some national governments and highly sophisticated cyber-criminals," said U.S. Secret Service Assistant Director Michael R. D'Ambrosio. "The individuals indicted today committed a truly unprecedented range of financial and cyber-crimes: from ransomware attacks and phishing campaigns, to digital bank heists and sophisticated money laundering operations. With victims strewn across the globe, this case shows yet again that the challenge of cybercrime is, and will continue to be, a struggle that can only be won through partnerships, perseverance, and a relentless focus on holding criminals accountable."
Read More About