The Defense Department (DoD) is working to foster innovation in the information technology space, and is due to report findings of an assessment of its research engineering workforce later this year, a DoD official told members of Congress today.
During a House Armed Services Subcommittee on Cyber, Innovation Technologies, and Information Systems hearing, witnesses were asked how the Defense Department (DoD) is working to nurture innovation.
Rep. Jim Langevin, D-R.I., wanted to know about progress of the Section 229 report from the fiscal year 2020 National Defense Authorization Act (NDAA), under which Congress directed the Under Secretary of Defense for Research and Engineering (USD(R&E)) to assess the agency's research engineering workforce.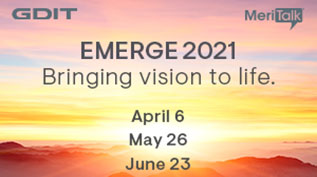 Current Acting USD(R&E) Barbara McQuiston said the Section 229 report, along with an implementation plan, is due to be released on August 31.
"I would say that there is a lot more work that needs to be done, especially in STEM and special science education and in recruitment of diversity for the workforce," McQuiston said when discussing the R&E workforce. "So, we need to enhance civics education, and we need to diversify our workforce within research and engineering."
McQuiston also said her office is "reviewing the National Security Commission on Artificial Intelligence, and … looking at that extensive report and many recommendations made and putting it into the National Defense Strategy and addressing those challenges, but we've got a lot of work ahead of us."
Elsewhere during the hearing, McQuiston testified that the Secretary of Defense is looking at a variety of new companies and working with innovation centers to encourage tech modernization saying. "We want to increase the exposure of companies that are not normal, traditional DoD providers, so that we can capture the new ideas, but to do that we have to work in a commercial pace," she said.
Read More About