Vice Admiral Nancy Norton, head of the Defense Information Systems Agency (DISA) and commander of the Joint Force Headquarters Department of Defense Information Network (JFHQ-DODIN), today described DISA's efforts going into milCloud 2.0 and how they support Federal data center optimization goals.
"As we continue developing innovative services and capabilities, there's an ongoing effort within the Department to modernize and consolidate networks," said Norton at DISA's Forecast to Industry event. "The agency is supporting this effort by deploying the JRSS (Joint Regional Security Stacks) platform to secure the DODIN, and migrating Fourth Estate data centers to milCloud 2.0."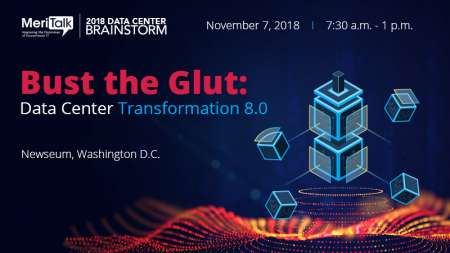 Norton emphasized that the move will help DoD meet its Data Center Optimization Initiative goals. According to current data on the General Services Administration's IT Dashboard, DoD has closed 254 data centers versus a goal of 917 closures.
"This strategy will reduce the department's data center footprint, and support Federal data center optimization efforts," said Norton.
DISA isn't just talking the talk–the agency is taking the lead in reducing its own data center footprint.
"In the spring, we announced our plan to reshape and evolve the DISA computing system, reducing DISA's own physical data center footprint around the world, and identifying ways to find cost savings, which will be passed on to our mission partners," said Norton.
milCloud 2.0 also offers benefits beyond data center optimization, as Norton noted.
"The solution provides mission partners with the latest cloud technologies at competitive prices and uncompromised performance," said Norton.
Read More About