Much of the government has a fear of taking technological risks, and it is the role of digital services teams to snap agency leadership out of that way of thinking, according to Digital Services panelists at the AWS Public Sector Summit on June 13.
"To me, modernizing is just to snap them out of that, let them know that there's other ways to do things, and then help guide them down that path to try them," said Chris McKeever, digital service lead at Defense Digital Service.
According to Hunter Price, Air Force Digital Service lead at Defense Digital Service, most people working on IT programs in Federal agencies know that what they're doing isn't working for the agency, they just don't think they have the authority to take the necessary risks to change things.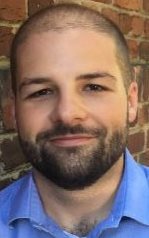 "They're just not willing to take risk, or they're not able to take risk. They don't know what risks they should be taking. So what is absolutely necessary is some sort of air cover," said Price, explaining that the digital service team can take on the dangers in taking risks while leveraging the help of those within the agency.
"Unless you actually know that that's going to be the payoff, I think it's really hard to take those risks. So a lot of times what we can do is, because we took that risk and because we have that top cover, we can actually go out and do something just to show that it can be done," said Chris Lynch, director of the Defense Digital Service.
Matthew Cutts, acting administrator of the U.S. Digital Service, explained that many of the things government considers "risky" are actually battle tested in the private sector, but appear new and untried to agencies.
"I think the important thing is, there are examples where this goes well, and then other people can see those examples and they can say, 'oh, this isn't as big of a risk as we thought,' " said Cutts.
Price said that he also wants agencies to stop focusing on the concept that "failure is not an option."
"That is so wrong," said Price. "Not only is failure always an option […] but if we just embraced that and acknowledge that, you know what, we're going to take some risks, we're going to make some bets, we're not going to bat 1.000. That doesn't happen, that's not reality. So accepting that reality puts us in a position where we can roll with the punches and change directions really fast in order to make those failures short-lived and less able to happen."
Lynch said that, in working with the military, he has found agencies resistant to risk because failure puts lives at stake. However, he argued that the military must learn to fail because lives are at stake.
"We must iterate quickly because people's lives are at stake. If you don't fail while the thing is in development, you will fail when it's in production. That is far, far worse. We do it every day, people will die then," Lynch said.
"One of the things I wish the government would kind of move toward is understanding that failures are good, failures are learning opportunities," said McKeever.
At times, Digital Service teams have had to be hard on agencies they work with, drawing a hard line of what needs to change for the problem to be solved.
"We failed gracefully helping them and we finally realized we have to do what's in our hearts versus what's going to make them happy," said McKeever.
Though the Digital Service teams often operate on an emergency, "SWAT team" basis, Cutts said that he is also working with teams to change the long-term, underlying problems within agencies that are resistant to risk and innovation.
"Unless you fix the underlying problems, the culture, you're not going to make anything better," said Cutts.
Read More About