In 2016, the Department of Homeland Security (DHS) began replacing its outdated biometric identity management system but needs to fully implement key IT acquisition best practices to fully implement the entire Homeland Advanced Recognition Technology (HART) system by 2021, which is three years behind schedule due to technical challenges.
According to a report by the Government Accountability Office (GAO), DHS has taken steps to address challenges with implementation, including modifying a major contract, but when comparing the program to 14 IT acquisition best practices, officials only fully implemented seven of them.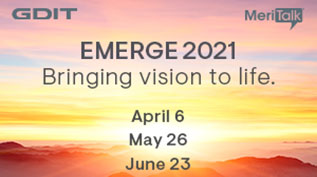 The newer HART biometric system is a multi-billion dollar program meant to replace the outdated Automated Biometric Identification System (IDENT), which was implemented 27 years ago. The HART program is currently estimated to cost $4.3 billion with DHS planning to deploy Increment 1 of the program in Dec. 2021. Increment 1 is meant to replace the functionality of the existing system.
"Concurrent with the CIO's actions to conduct oversight, HART program management has also acted to implement important risk management practices," GAO wrote. "Specifically, GAO found that HART had fully implemented four of seven risk management best practices and partially implemented the remaining three."
DHS has plans underway to fully implement two of the partially implemented practices, GAO says, its efforts to effectively monitor the status of risks and mitigation plans may be impeded until it fully implements the remaining practice.
GAO made seven recommendations "including that DHS update its policy to reflect the current IT program assessment process, and fully implement the risk management best practice related to monitoring the status of risks and mitigation plans."
Read More About