The Department of Homeland Security met with the Election Infrastructure Coordinating Council on Oct. 14 to discuss risk management tactics for election cybersecurity.
"Today's council meeting shows the seriousness with which Federal, state, and local officials take the threats to election infrastructure, and the level of cooperation taking place to address it," said Bob Kolasky, acting deputy under secretary of the DHS National Protections and Programs Directorate. "State and local officials have already taken a number of steps to improve the security of the nation's elections, and under the Government Coordinating Council we will be able to further leverage resources and our collective expertise."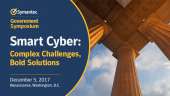 The council is working to build partnerships to keep election systems secure. The 27-member council includes three representatives from the Federal government, and 24 representatives from state and local governments. The full list of members is available on the DHS website.
The council discussed a framework that provides a mechanism for sharing threat information between the Federal government and local partners, advances risk management efforts, and prioritizes the distribution of services available to sector partners in the election environment.
DHS in January designated election infrastructure as a subsector of the existing Government Facilities critical infrastructure sector, following the presidential election. The designation did not create any new regulations or directives, but instead enabled DHS to prioritize cybersecurity assistance to state and local election officials who request it. DHS said that it wanted to send a message to foreign actors that might want to hack the election systems that the Federal government would be monitoring these activities.
"The security of the nation's elections are critical to our democracy," Kolasky said, "and DHS stands ready to support this important mission through exercises, information sharing, and technical cyber analysis and expertise."
Read More About