Financial reporting requirements imposed by the Digital Accountability and Transparency Act (DATA) could open up better communications between agencies and Congress, according to experts.
"We have congressional attention on what you all are doing, and that is a good thing, not a bad thing. We have members of Congress that want to know what the data format is in Federal spending," Hudson Hollister, executive director of the Data Transparency Coalition, said at an Association of Government Accountants (AGA) event on Thursday. "Congress can serve as a partner in figuring out what the challenges are to get full data transparency."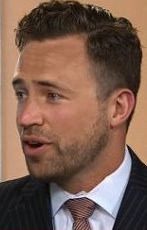 According to Tim Gribben, CFO and associate administrator for performance management at the Small Business Administration, reporting requirements under the DATA Act give agencies the tools to evaluate their own rules and requirements for efficiency.
"This provides us the data to go back to Congress and say here's why we're asking for these legislative changes," said Gribben. "It's not just that we want it because we think it's going to give us an advantage. It's because we need it if we're going to be able to be more effective."
Margie Graves, acting CIO for the United States, said that DATA Act reporting can also help agencies in dealing with other legislation, such as the Modernizing Government Technology (MGT) Act introduced in Congress last week. Graves said that, in order to submit applications for grants from the Technology Modernization Fund, agencies will have to present a business case for the funding. That business case comes directly from the financial reporting data.
"If I can't describe it in financial terms, then it's not going to resonate, and it's not going to have a business case," said Graves.
Hollister acknowledged that many agencies are facing challenges meeting the May 9 reporting deadline, but said that agencies are not expected to be perfect at this point.
"We've been telling our friends in Congress now that the data set is not going to be perfect, but it's going to be a great start," said Hollister.
Tyson Whitney, director of the Transparency and Accountability Reporting Division at USDA, said that though his agency is one of three that will only submit partial data by the deadline, the DATA Act has been valuable in gaining control of their financial data.
"We've had significant challenges in getting where we are today, and we have a long road ahead of us," said Whitney. "It's a great start, and we've already submitted an updated set of data."
Gribben was optimistic that problems in agency reporting would not result in a congressional slap on the wrist, but rather guidance for improving.
"I agree, they're going to find some things, but that will only make us better," said Gribben.
Read More About