The Defense Advanced Research Projects Agency (DARPA) is launching an out-of-this-world program to create technologies for manufacturing off Earth to produce space and lunar structures.
The Novel Orbital and Moon Manufacturing, Materials, and Mass-efficient Design (NOM4D) program, pronounced "NOMAD," is expected to meet the challenge of size constraints that hinder "developing and deploying large-scale, dynamic space systems that can adapt to changes in their environment or mission."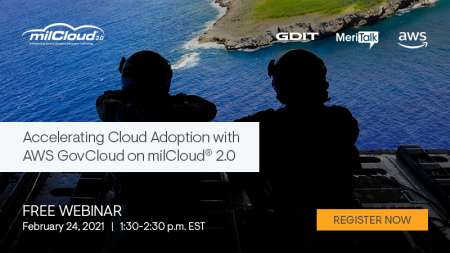 "NOM4D's vision is to develop foundational materials, processes, and designs needed to realize in-space manufacturing of large, precise, and resilient Defense Department systems," said Bill Carter, program manager in DARPA's Defense Sciences Office.
NOM4D will be divided into three 18-month phases that will orbit around metrics derived from increasingly challenging exemplar problems.
Phase I will be the "proof of concept for materials and designs that meet stringent structural efficiency targets using the exemplar problem of a 1-megawatt solar array."
Phase II will focus on risk reduction and technical maturation of the technology to meet structural targets and maintain high precision sufficient to meet the requirements of an exemplar 100m diameter RF reflector.
Phase III will work on "precision to enable IR reflective structures suitable for use in a segmented long-wave infrared telescope."
"We will explore the unique advantages afforded by on-orbit manufacturing using advanced materials ferried from Earth," said Carter. "As an example, once we eliminate the need to survive launch, large structures such as antennas and solar panels can be substantially more weight efficient, and potentially much more precise."
A virtual Proposers Day will be scheduled for Feb. 26, 2021.
Read More About