Bipartisan leadership of the House Government Operations Subcommittee introduced a bill today that would make sure Federal agency CIOs – along with chief data, financial, and human capital officers – are wrapped into the process of how agency leaders craft performance plans for their organizations.
On the technology front, the bill would require agency performance plans to "include descriptions of technology modernization investments, system upgrades, staff technology skills and expertise, stakeholder input and feedback, and other resources to meet the agency's performance goals," the subcommittee said.
The Performance Enhancement Reform Act introduced by subcommittee Chairman Gerry Connolly, D-Va., and Ranking Member Jody Hice, R-Ga., would amend existing regulations to require Federal agency Chief Performance Improvement Officers – or their functional equivalents – to collaborate with CIOs, CDOs, CFOs, and Chief Human Capital Officers on  creating annual agency performance plans.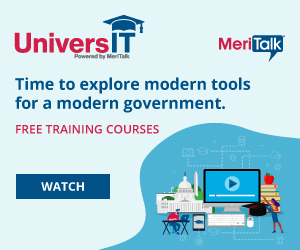 Rep. Connolly called the bill "an important step to catalyze collaboration across the executive suite of leaders at Federal agencies," and one that will "help improve how agencies delivery critical resources to the American public."
Rep. Hice said the measure "will help maximize agency human capital, technology, and time in order to better serve American families and businesses."
"You'd think the things this bill requires would be common sense – when making an agency performance plan, use the people with the right expertise and take into account what it's going to take to set realistic performance goals and make the plan work," said Rep. Hice, who added, "but that's not always the case."
The congressmembers unveiled the bill at today's subcommittee hearing to review results from the House Oversight and Reform Committee's FITARA Scorecard version 11.0 issued last December.
The aim of the new bill, Rep. Connolly said, ties in with one of the key grading categories on the FITARA scorecard – making sure that CIOs report directly to Federal agency secretaries or deputy secretaries so that they have proper influence in agency planning and program activities.
"It's among the duties of the CIO to plan for agency IT needs, including the resources required to accomplish the mission [along with] outdated legacy systems, software and hardware," Rep. Connolly said at today's hearing, adding, "CIOs must be more involved in agency performance planning."
"This important piece of legislation requires agencies' performance goals to meet the demands of the ever-changing performance management landscape," Rep. Conolly said.
Read More About