Moving data into the cloud has been a key component to building more secure and interoperable healthcare data and systems, and panelists showcased how that move has both empowered patients and driven precision medicine research forward at today's CXO Health IT Modernization Tech Forum.
Dr. David Patton, associate director of clinical research program at the National Cancer Institute's (NCI's) Center for Biomedical Informatics and Information Technology, said that NCI has begun to move all of its computing and storage onto the Amazon Web Services cloud. The move to the cloud, which also uses DevOps capabilities, has enabled NCI to accelerate its cancer research, particularly in genomics.
Johns Hopkins Chief Technology Officer Dwight Raum also said that emerging technology, greater accessibility to healthcare data, and cloud services have enabled researchers to sift through terabytes and petabytes of data, driving medical discoveries forward faster than before.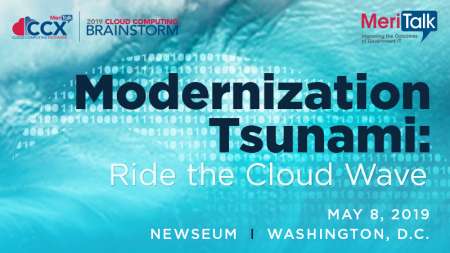 "The technology is radically redefining how we conduct clinical research and how we draw insights from that," Raum said.
Since these changes in handling data are relatively new, Office of the National Coordinator for Health Information Technology (ONC) Chief Technologist Dr. Teresa Zayas Caban said that data interoperability is a key foundation for all stakeholders. Agencies have begun to prioritize patients' empowerment over their own healthcare data, and interoperability enables patients to share their data with various providers or researchers.
As patients have gained more control over sharing their data, more people have willingly shared their data with researchers. The National Institute of Health (NIH) launched "All of Us," a research program to bolster precision medicine progress and that aims to gather at least a million participants, and Caban said that as patients have been more willing to share their data with NIH for the program.
Agencies like NIH can handle the data it receives because of the cloud, Patton reiterated, and the cloud has also enabled NIH to secure patient data.
Read More About