The 2020 decennial census is breaking new ground in several ways – it is the first census to be conducted primarily online, and it has been supported by the cloud. Alongside those advancements, a Census Bureau official explained last week that the 2020 census will mark the first major implementation of a new privacy regime.
"The 2020 census will be the first widescale implementation of what's called differential privacy," said Stephen Buckner, assistant director of communications at the U.S. Census Bureau. Buckner called differential privacy a "mathematical guarantee that balances the accuracy of the data and the privacy and the confidentiality of the data."
The purpose of the new technique is to protect the digitized data so that it cannot be used to identify specific characteristics, while still remaining significant for statistical analysis.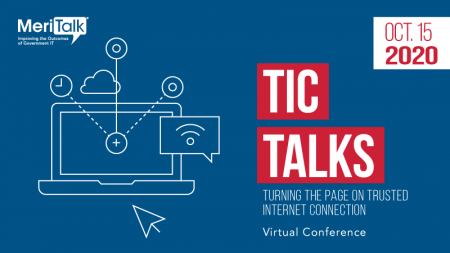 "We have to implement a new privacy protection to make sure that the public data that we release in table form can't be reverse engineered to identify a household or any of the information in that household," said Buckner, speaking during a Sept. 24 event hosted by AFCEA Bethesda.
He said the bureau will be applying differential privacy to "all of the 2020 census data projects." "We cannot risk any kind of information be reverse engineered and someone being identified," he emphasized.
The lessons learned from the 2020 operation – which is still ongoing but will wind down later this year – will be applied to the bureau's other operations, said Buckner, who's been at Census since 1998.
"We're focused on how do we take some of the modernization and innovation techniques that we've applied to the 2020 Census," said Buckner, "and carry that forward with the rest of our programs."
One of those program goals is to measure the economy, he said, calling that an especially important action during the coronavirus pandemic.
"We stood up a brand-new survey, implemented by both email and texting, which we had not done before, to make sure we understood the impact," Buckner said.
Of the most well-known function of the Census Bureau – the decennial survey – Buckner said that effort has been planned for ten years.
"Over 66 percent of the people, households across the country, have responded," he said. "Over 80 percent chose to do it online versus the paper and the phone."
The bureau said last week over 95 percent of households have been accounted for, with 29.6 percent of that count coming from census takers and other field data collection operations. The bureau is required, by law, to deliver the apportionment counts to the president by Dec. 31.
Read More About