A bipartisan group of senators has reintroduced the Creating Opportunities Now for Necessary and Effective Care Technologies (CONNECT) for Health Act of 2021, which would expand coverage of telehealth services through Medicare and make permanent COVID-19 telehealth flexibilities.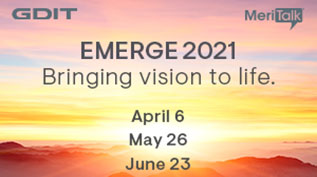 The legislation is sponsored by Sens. Brian Schatz, D-Hawai'i, Roger Wicker, R-Miss., Ben Cardin, D-Md., John Thune, R-S.D., Mark Warner, D-Va., and Cindy Hyde-Smith, R-Miss., along with 44 other senators. The legislators say the bill will "improve health outcomes and make it easier for patients to safely connect with their doctors."
"The last year has shown us that telehealth works, it's popular, and it's here to stay," said Sen. Schatz. "Our comprehensive bill makes it easier for more people to safely get the care they need no matter where they live."
The bill was initially introduced in 2016. Since then several provisions of the bill were enacted into law or adopted by the Centers for Medicare and Medicaid Services, including provisions to remove restrictions on telehealth services for mental health, stroke care, and home dialysis. In 2020, three provisions from the CONNECT for Health Act were included in COVID-19 relief legislation to expand access to telehealth during the pandemic.
The pandemic saw a sharp increase in the use of telehealth services, and senators cited data that shows the number of Medicare beneficiaries using telehealth services increased by about 13,000 percent in just a month and a half during the public health crisis.
"If we've learned anything in the past 14 months, it's that people are better off when they're able to see a doctor quickly, easily, and from the comfort of home," said Sen. Warner. "This is particularly the case for folks in rural or medically underserved communities, who may otherwise have to travel long distances to get basic medical services."
The updated version of the CONNECT for Health Act includes both new and revised provisions that will help more people access telehealth services. Specifically, the legislation will:
"Permanently remove all geographic restrictions on telehealth services and expand originating sites to include the home and other sites;
Allow health centers and rural health clinics to provide telehealth services, a provision currently in place due to the pandemic but on a temporary basis;
Provide the Secretary of Health and Human Services with the permanent authority to waive telehealth restrictions, a provision currently in place due to the pandemic but on a temporary basis;
Allow for the waiver of telehealth restrictions during public health emergencies; and
Require a study to learn more about how telehealth has been used during the current COVID-19 pandemic."
"The COVID-19 pandemic has demonstrated telehealth's utility in delivering essential care. As we look beyond the pandemic, it is clear that telehealth will be a crucial tool in addressing health disparities for populations with diminished access to care," said Sen. Cardin.
Companion legislation has been introduced in the House by Reps. Mike Thompson, D-Calif., Peter Welch, D-Vt., David Schweikert, R-Ariz., Bill Johnson, R-Ohio, and Doris Matsui, D-Calif.
Read More About