Bicameral, bipartisan legislation introduced by four lawmakers this week aims to create international security standards with American allies for emerging technology research such as AI and quantum science.
Sens. Angus King, I-Maine, and James Lankford, R-Okla., and Reps. Susan Wild, D-Penn., and Mike Gallagher, R-Wis., introduced the legislation on July 14 in an effort to advance the United States' emerging tech research and protect it from adversaries.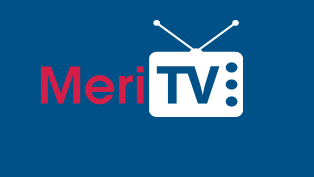 "American researchers are responsible for some of the world's most cutting-edge research in key technological fields, and it is critical that we protect our breakthroughs from rival nations who would seek to steal our advances and turn them against us," Sen. King said in a press release. "At the same time, it is clear that American scientists benefit greatly from working relationships with international colleagues. Our bipartisan, bicameral bill will promote the best parts of these collaborations in secure channels, boosting key research while also protecting our breakthrough findings from rivals who seek to profit off of the United States's hard work."
The legislation would instruct the secretary of State, in partnership with the director of the Office of Science and Technology Policy, the National Security Council, the secretary of Energy, the director of the National Science Foundation, and the heads of other relevant agencies, to work together to create a list of U.S. allies to collaborate with on international security standards.
The allies must have advanced scientific knowledge in the emerging technology focus areas, outlined in the U.S. Innovation and Competition Act (USICA), the legislators said.
"Agencies would then be required to work with listed allies to develop general security policies and procedures in line with USICA requirements to prevent sensitive governmental, academic, and private sector research from being disclosed to adversaries," the release says.
The legislation would also require the Department of State to provide an annual report to Congress on the most promising emerging technology opportunities.
"In order to ensure the Free World, and not the Chinese Communist Party, leads the way in developing the new technologies of the future, we need to pool our resources and build collective resilience across our societies," said Rep. Gallagher. "This starts with common-sense security standards to ensure that our adversaries are not benefiting from sensitive research."
Read More About