President Biden intends to nominate John "Chris" Inglis to serve as the first-ever National Cyber Director, the White House announced Monday.
The National Cyber Director position was created by Congress in the Fiscal Year 2021 National Defense Authorization Act (NDAA). If his nomination is approved by the Senate, Inglis will become the President's senior advisor on cybersecurity and other emerging tech issues.
Inglis is set to bring a wealth of national security experience to the new job.
He retired from NSA in 2014 after a 28-year career – the last eight years as the agency's deputy director and a frequent public speaker on agency priorities.
After retirement, Inglis has remained close to cybersecurity issues. While working as a managing director at investment firm Paladin Capital Group, Inglis has also served as a commissioner on the U.S. Cyberspace Solarium Commission. He also is a visiting professor at the U.S. Naval Academy, serving as the Looker Chair for Cyber Studies.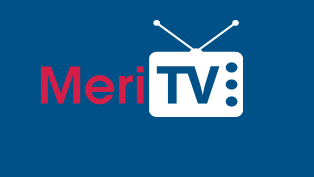 The National Cyber Director position – a move for which the Solarium Commission strongly advocated – has stayed prominent in the news with the high-profile SolarWinds Orion and Microsoft Exchange hacks.
"The creation of a National Cyber Director position to coordinate our federal cyber strategy was one of the @CyberSolarium's key recommendations," Solarium co-chair Sen. Angus King, I-Maine tweeted Monday afternoon. "I can't think of a better person to fill this critical role than my fellow CSC commissioner, Chris Inglis."
Anne Neuberger, the deputy national security advisor for cyber and emerging technology on President Biden's National Security Council, has been leading the response to the SolarWinds Orion supply chain intrusion and said in February that planning is underway for a new national cybersecurity strategy.
According to a Lawfare analysis earlier this year, the National Cyber Director position carries a wide range of responsibilities including:
Advising the President on cybersecurity and emerging tech issues, with the exception of offensive and intelligence cyber operations;
Implementing national cybersecurity strategy and policies as defined by the National Security Council, including changes to the Federal Information Security Management Act (FISMA); and
Coordinating whole-of-nation cybersecurity and defensive cyber efforts led by the executive branch and the private sector.
Read More About