Action on the Biden administration's $1.7 trillion infrastructure spending proposal that debuted in late March as the $2.3 trillion American Jobs Plan is sliding well into June as the White House and Republican senators have traded offers and counteroffers on the legislation, but still remain deeply divided on the scope of the bill and its price tag.
The latest timing picture on the bill became clear this week in comments from White House Press Secretary Jen Psaki, who said on May 27 that the administration would continue to engage with members of Congress about the bill, adding, "we look forward to making progress before Congress resumes on June 7."
Psaki brushed aside the notion expressed by some that Memorial Day had been the target to get the American Jobs Plan passed, or at least realistically closer to an agreement. "The Memorial Day timeline was always an opportunity for us to make an assessment of what the path forward looked like," she said.
As things stand right now, the Biden administration has trimmed its proposal to $1.7 trillion, and a group of Senate Republicans has upped the size of their proposal to $928 million. But between those two figures remain other deep disagreements about the definition of infrastructure, and how to pay for government investments in it.
"There are some areas that we would like to see more funding in that we think are essential to the American workforce," Psaki said. "So, this is a discussion and negotiation."
On the Federal technology front, the original version of the American jobs plan contained substantial proposed new Federal government research and development funding, but some of the impetus to accomplish that aim has since moved to the U.S. Innovation and Competition Act being debated this week in the Senate.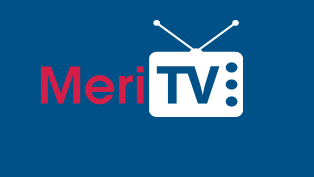 That bill appears to have significant bipartisan support, in part because Senate Majority Leader Chuck Schumer, D-N.Y., has been friendly to allow Republicans to offer amendments to the measure, and has swelled its provisions with numerous cybersecurity-related bills, and $52 billion to spark a rebuilding of the U.S. semiconductor manufacturing sector.
Aside from funding for roads, bridges, and other transportation-related projects, the White House's current infrastructure proposal and the latest counter from Senate Republicans are widely divergent.
One area of commonality, however, is in broadband funding, with the Republicans saying their latest proposal would devote $65 billion toward that aim.  The White House's latest offer to the Republicans comes in at the same amount, down from $100 billion originally.
Read More About