President Biden's FY2022 budget proposal published today envisions an eye-popping $6.01 trillion of Federal spending – up 36 percent from last year's approved FY2021 budget – with a budget deficit of about $1.8 trillion.
In addition to the usual year-over-year spending in annual budget requests, the Biden proposal is swelled by proposed spending in the administration's American Jobs Plan and American Families Plan released earlier this year.
"This year's budget, the first of my presidency, is a statement of values that define our nation at its best," President Biden said. "It is a Budget for what our economy can be, who our economy can serve, and how we can build it back better by putting the needs, goals, ingenuity, and strength of the American people front and center."
On the Federal technology front, the budget request asks for a 14 percent jump in cybersecurity spending for Federal civilian agencies, with a smaller increase for total Federal civilian IT spending, and a further $500 million infusion into the Technology Modernization Fund (TMF).
Quick industry reaction to the budget proposal late Friday was mostly positive, with all eyes on the cyber and IT spending lines, and some noticing that the President's Management Agenda section remains a work in progress.
"We're pleased that President Biden prioritized IT modernization and cybersecurity in his budget request," commented Mike Flynn, senior director and counsel for Government Affairs at tech trade group ITI.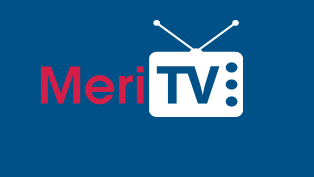 "The increasing shift to online government services and work as well as the SolarWinds breach and Colonial Pipelines ransomware attack, among other cyber incidents, illustrate the urgent need for increased funding to strengthen and protect Federal IT systems," he said. "Our industry and other stakeholders across the business community recognize the need for a more sustained investment in domestic IT and defensive cybersecurity capabilities and capacity, and these requests, if enacted, would be an important way to support that effort."
Matthew Cornelius, executive director at the Alliance for Digital Innovation, criticized some of the PMA language for a relative lack of freshness but applauded the inclusion of additional money for cybersecurity and IT modernization funding through the TMF.
"I'm very pleased to see the broader plus-ups in agency IT budgets and cybersecurity budgets," he said. "Those have been long overdue. I don't necessarily think they're reflective of SolarWinds or the cyber executive order or any of that. I think it's a function of the fact that the Trump administration constantly cut IT budgets."
"I'm pleased that the Biden administration is putting real numbers behind IT and cybersecurity at the agencies, because they're the ones that can spend it the most effectively and know what their needs are," he said.
Cornelius emphasized, however, that one of the keys to getting Congress to approve more TMF funding is the Office of Management and Budget (OMB) and the General Services Administration (GSA) "really putting the recently approved $1 billion of TMF money to use quickly on high-priority projects that people can see and understand and feel, and that make a difference." He added, "in my mind, this is a real use-it-or-lose-it opportunity for TMF."
Then he said it was important for the Biden administration to get a full complement of top leadership in place at OMB, GSA, and the Office of Personnel Management so that they can fight for the requested FY2022 funding on Capitol Hill.
"The administration really needs to put their foot on the pedal and get people in there that can go defend these numbers, and that can work with Congress to try to get some sort of appropriations bills passed, and then really start executing on the big-ticket items like the American Rescue Plan, the American Families Plan, and the American Jobs Plan which take on an outsize importance in the budget," he said.
Read More About