Amazon Web Services plans to protest the Department of Defense's (DoD's) decision to award the contract for its Joint Enterprise Defense Initiative (JEDI) cloud program to Microsoft, according to a statement from a company spokesperson.
In a statement to media, Amazon confirmed that it will lodge a protest at the Court of Federal Claims, claiming that the acquisition process did not fully meet regulations.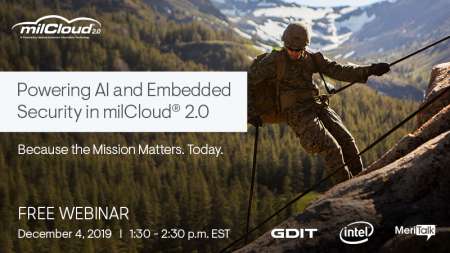 "AWS is uniquely experienced and qualified to provide the critical technology the U.S. military needs, and remains committed to supporting the DoD's modernization efforts. We also believe it's critical for our country that the government and its elected leaders administer procurements objectively and in a manner that is free from political influence. Numerous aspects of the JEDI evaluation process contained clear deficiencies, errors, and unmistakable bias- and it's important that these matters be examined and rectified," said an AWS spokesperson.
The JEDI acquisition has been a contested process, with prior court cases and accusations of political pressure.
Read More About