Food and Drug Administration (FDA) CIO Todd Simpson is ambitiously working toward a new tech-savvy agency by creating programs specifically aimed at technological innovation.
"We have this innovation lab, and we've intentionally disconnected our innovation lab from our chief technology office, because I didn't want my Chief Technology Officer consumed with playing with toys. I want my Chief Technology Officer building my road map and doing my capacity planning," Simpson told MeriTalk. "I created a separate, stand-alone innovations office that speeds new technologies into the CTO shop once they're approved."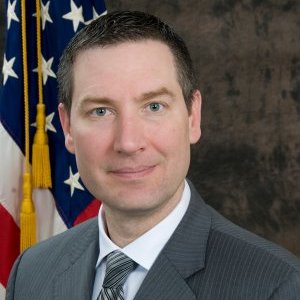 These technologies include various Apple and Android phones, applications, and tablets that have the potential to expand the FDA's technological capability. They are a part of the Choose Your Own Device (CYOD) program, which just went live.
"We've deployed iPhones; we've deployed Android phones; we've deployed Apple Watches. We're basically bringing smartphones to our customers," Simpson said. "We're previewing applications, for example, that will help us navigate across the FDA campus. This campus is enormous. We're going to build applications like that that are only going to work within the perimeter of the FDA, so there's not a worry of people knowing our secrets from the outside."
Apple Watches are one of the most popularly requested devices to get passed through the innovation lab. Though Simpson isn't sure of all the ways that FDA employees could use the watches, he knows that it's important to offer as much variety as possible if he wants his agency to remain ahead in the technological world.
"Some people are looking for ways where they can answer their phones or check their email, where they're wearing gloves," Simpson said. "The innovation lab gives us the opportunity to say, 'oh you want a smartwatch? Well, which smartwatch is the best option for the FDA?' "
Though it seems like the FDA has already seen the value of the Apple Watch specifically, Simpson could see any number of other wearables and similar technologies being integrated.
"The watch is really our first really big one, but my goal is to evaluate all of them. If it makes sense, and it actually can add value and more efficiency here, I want to find the product right away," Simpson emphasized. "That's the whole goal of that innovation experience. That's our outward-facing tentacle, where we're kind of out there trying to find what's new, what's exciting, and can it be a value-add to the FDA?"
For example, Simpson described one department's desire to have a 3-D printer. Instead of simply granting that request, the Innovation Lab would evaluate which 3-D printer would work best for all of FDA's needs, eliminating redundancy when the next employee needs a slightly different printer.
The elimination of redundancy is a major goal for the FDA in many of its IT projects. They endeavor to do so through their executive Project Management Office (PMO) and rationalization exercises.
"When we stood up our Project Management Office, the intent was to create a single, universal mechanism, where every single project would receive the exact same governance," Simpson said. "We've gone around to every single branch chief, for example, sat down with them and went through all of their projects, and made sure that we're really dealing with no apples-to-apples and oranges-to-oranges."
If, for example, a part of the FDA needed a timekeeping software, Simpson said the plan is to be able to go through all the other timekeeping softwares that have already been developed and find one that works.
"The threat of siloing our organizations exists," he said. "We're building the fields that the crops are going to grow out of; this is one of those fields that is going to sustain, I believe, FDA into the future."
Like many Federal agencies, the FDA is looking into that future with an eye for cloud computing.
"I would be remiss if I didn't talk about some of our cloud projects; they're the most exciting to me," Simpson said. "We're building a hybrid cloud, which is a public and private cloud. We have an on-premise cloud here in our data center, and we also have an infrastructure platform and infrastructure-as-a-service environment in the cloud."
Though Simpson has been at the FDA only since May 2015, his efforts in cloud and technological adoption, along with others in his office, are spurring the agency forward. Significantly, these efforts are keeping the FDA apace with FITARA and FedRAMP developments.
"Everyone here is in exactly the right position," Simpson concluded.
Read More About