Amid a strategic review of the deployment of its new Electronic Health Record (EHR) system, Department of Veterans Affairs (VA) officials told Congress on April 14 that the agency will not begin EHR system deployment at a second VA site until the current strategic review is completed.
At the same time, VA officials expressed confidence at a hearing of the House Veterans Affairs Committee that finances for the EHR system rollout are in good shape.
Committee members voiced concerns at the hearing about the EHR system rollout rate compared to the amount of the project's budget that has already been spent or committed. The system is up and running at only one VA site currently, and needs to be deployed at another 169 sites before 2028.
The program to modernize the VA's health record system began in 2018, and the 12-week strategic review comes three years into its implementation. The GAO called for a pause in February, after releasing a report identifying issues in the rollout at the VA's Mann-Grandstaff location in Spokane, Wash.
"I would say in general that a very important byproduct of this strategic review is that we expect and look forward to our colleagues in Spokane, feeling so confident in this system and the problems they have identified have been resolved, that they can be the forward-leaning ambassadors if you will, and after any initial deployment we would be having a review, in any case, to make sure that if there were problems, we would have them corrected that identified for the next site," acting VA Deputy Secretary Dr. Carolyn Clancy said at the hearing.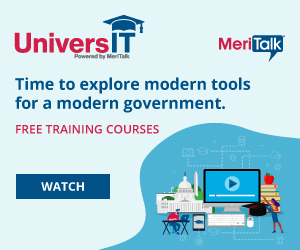 The price tag for the program is $10 billion over 10 years, but some members of Congress have expressed concern that three years into the implementation VA officials say they have spent $2.6 billion of the $3.8 billion that has already been obligated to the program.
Responding to those concerns, VA officials said this week they believe they will be able to complete the program within budget.
"Our expense rate is far slower than our obligation rate because we don't pay the bill … until the work is done," Executive Director of the VA's Office of EHR Modernization John Windom said Wednesday. "So, we feel good about the rate of expense, relative to obligation, because the work has to be done for us to authorize payments."
"We look forward to the results of the assessment to come back to you with what the assessment reveals with regards to how we need to approach the remaining deployment solution, and whether funds need to be moved or reallocated for that work," Windom added.
Read More About