MeriTalk recently connected with Tony Franzonello, Vice President of Federal Sales at Alfresco, on the hurdles his Federal agency partners have faced with the move to the cloud, and what they can do to make sure their migration paths are most successful going forward.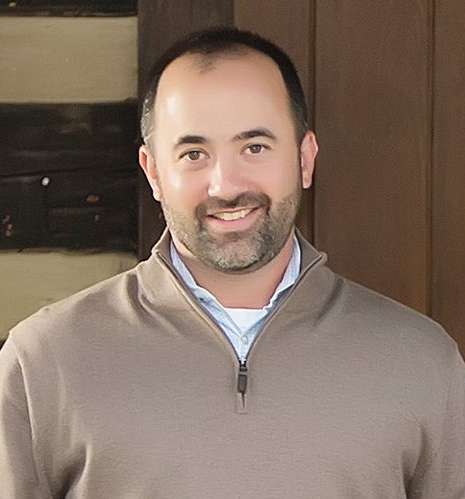 MeriTalk: What challenges are you seeing with agencies when it comes to migrating to the cloud?
In my experience, there are two main challenges that agencies are currently grappling with. First, agency leaders instinctively and increasingly know it's the right move to make, but they still need to make a compelling business case, in dollars and cents. They're looking to show demonstrable returns on their investments within the fiscal year.
Certain projects and technologies lend themselves to quicker successes and positive ROIs than others. For instance, digital transformation projects that have citizen- or business-facing front ends, what I would call "Citizen Engagement" projects, tend to fill the bill here. Microservices hosted in the cloud can be stood up in a few short months, and applications that leverage open source and open core technologies are proven to be more cost-effective than proprietary-based approaches.
Secondly, agencies want to know that they've picked the right industry partners to make the move with. There are different cloud models that an agency can embrace, and as a result many different combinations of consulting, software, integration, and hosting partners to team with. Concern over making sure that the right team is assembled can keep both program and contract office on the sidelines for too long.
The key to avoiding this sort of "analysis paralysis" is to authentically engage with the vendor and contractor community during the evaluation process. Government contacting processes often enable an arm's length relationship between the two sides, but successful cloud programs and projects are almost always the result of a collaborative process before the procurement, not after it. The leading industry cloud players are talking with different government agencies and leaders every day–their perspectives, insights and recommendations are critical to the process.
MeriTalk: Interesting about the teaming concerns, and with the sprawl of disparate tools and systems to manage in the cloud, how can agencies achieve a consistent approach to what they're doing?
CIOs and CTOs are always working to create a balance between structure and freedom; an organization needs both attributes if it's going to be truly impactful. It can be particularly tough to accomplish this in the Federal space, where key programs and projects are operating with different procurement cycles and upgrade timelines; it's hard to get everything in proper rhythm.
One of the ways that Federal agencies have learned to keep things in sync is to leverage application platforms, which enable common development and deployment practices. A good platform establishes a framework and guardrails for teams to operate with. It provides the type of structure that promotes and unlocks the type of professional creativity that is the key ingredient to real digital transformation. The platform approach marries up content management and business process management, while providing integrated and invisible information governance throughout.
At Alfresco we always say, "there is no content without process, and there is no process without content." The integrated nature of a platform enables agencies to have unified approach to both. And that is critical to keeping the sprawl that you mentioned in check.
MeriTalk: What other considerations should agencies be making as they're deciding what to move to the cloud?
Great question: it's a complex decision. Moving to the cloud involves a host of considerations–but a couple stand out the most to me from a software perspective:
First, a truly modern architectural vision needs to be established and mapped out. It has to include software that is truly cloud-ready, as opposed to just being of the retrofit on-premise variety. Legacy software products, and products that are made of multiple different original code bases that came together as the result of a company's acquisition strategy, very often don't end up moving over to the cloud world.
Moving to the cloud is very similar to moving to a new house. Not everything should be packed up and brought along to the new place. Saying goodbye to the old furniture and the old applications can be hard to do–but it's very often the right thing to do.
Second, government decision makers need to make sure they have their arms around the licensing structure a vendor is offering, as not all vendors or pricing is cloud-friendly. And here again, many of the legacy vendors don't really have licensing that readily works for cloud deployments; their internal cost structures and reliance on their high-margin maintenance streams don't allow for it. The cloud model calls for, and deserves, subscription pricing and elastic pricing–seek out vendors who offer that.
MeriTalk: So what can agencies do in the cloud today that will best serve their missions? When it comes to digital transformation, what's the best investment they can make?
I would answer both those questions in the same way: the best investments agencies can make right now to help them better serve their missions is to lay the foundation for a future that is containerized, and microservices focused. This has implications up and down the technology stack, but the area I know best is on the application development side, and where Alfresco focuses, IT content management and business process management solutions.
What I've found is that the most forward-looking agencies are adopting a platform approach that enables standardization in their digital transformation efforts. By bringing development and deployment skills and energies to a unified framework, an agency can more efficiently design and roll out a portfolio of digital transformation projects.
MeriTalk: How do platforms enable or support agencies' move to the cloud? What does a platform enable that a traditional development process and toolset cannot?
Building new systems in the cloud–or migrating existing ones there–is an immediate requirement for every government agency. The platform approach provides the standardization and "guardrails" that organizations need to get the most from both their development and deployment teams. Platforms help to democratize the entire process in a way that the older approach and tools cannot.
This is critical, because in this brave new world of cloud apps and microservices, development has become more of a team sport than ever before. It makes sense for agencies and organizations to harness the creative powers of their entire team through the type of unified approach that a platform provides.
The Alfresco Digital Business Platform goes a step beyond what other platforms can do because it combines both business process management and enterprise content in a way that no one else can. And the fact is that majority of government cloud applications either being built in the cloud, or being moved into the cloud, are process and content-centric ones.
Having those two ingredients (in additional to records management) unified from the start–in a single platform–is a tremendous advantage. Alfresco's approach to cloud is different by design than other platforms or tools-based approaches. Cloud applications can be stood up more simply and more quickly than ever before. Agencies are able to take their vision for citizen engagement from concept to reality in months instead of years.
Read More About