The deputy commander of the Air Force's information warfare command, known as the Sixteenth Air Force or Air Forces Cyber, is calling for the Air Force to automate its Cybersecurity Service Provider (CSSP) in order to remain one step ahead of adversaries.
During a virtual event held by AFCEA Tidewater Chapter on May 7, Deputy Commander Brig. Gen. Bradley L. Pyburn discussed how emerging technologies, such as automation, are key to preventing cyberattacks.
"We've got to get to a point in cybersecurity and cyber defense, where the first time we see a new threat, a new tactic, and a new piece of malware is the last time we manually deal with it," Pyburn said. "We have got to automate our CSSP."
Pyburn called for the Air Force to leverage artificial intelligence and machine learning so that the United States can automate countermeasures and quickly detect adversaries.
"It starts with how we develop the capabilities. That all has to work together in a powerful way, so that we can be fast in our ability to detect adversary maneuver and to blunt it, and to continue to fight through it," Pyburn said. "We have to build an environment that's resilient, that can withstand attacks, that we can quickly detect adversaries, we can fight them and we can continue to maneuver forward."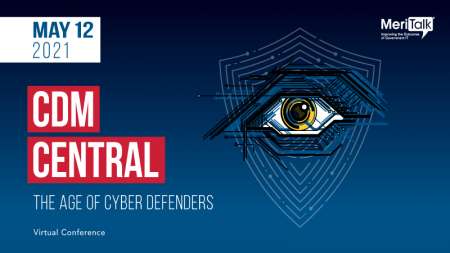 Pyburn went on to say that there are opportunities in the Air Force's cyber and electromagnetic spectrum activities to leverage AI against adversaries.
He said the Air Force needs to get out of the mindset of collecting "a bunch of data" and then bringing it back to analyze. Instead, he said the Air Force needs "to be able to conduct things at the edge as best as possible."
"We've got to invest in advanced technology weapons systems, but we've also got to start from an understanding of their software, and we've got to make them resilient and defensible from the adversary," Pyburn said. "I think those investments are going to be really important."
Read More About