The COVID-19 pandemic has caused the adoption of AI technologies to accelerate, but a recent report shows industry leaders and government decision-makers say it may be moving too fast for comfort, especially when considering security risks. Nonetheless, government decision-makers remain confident in AI's ability to improve bureaucratic efficiency.
The report, conducted by KPMG, surveyed 950 business and government decision-makers from the government and six industry sectors: tech, retail, financial services, industrial manufacturing, healthcare, and life sciences. Those surveyed in the government included 150 IT decision-makers (manager level or above).
"Leaders are experiencing COVID-19 whiplash, with AI adoption skyrocketing as a result of the pandemic," said Traci Gusher, principal of artificial intelligence at KPMG. "But many say it's moving too fast. That's probably because of current debate surrounding the ethics, governance and regulation of AI.  Many business leaders do not have a view into what their organizations are doing to control and govern AI and may fear risks are developing."
Specifically, business leaders in industrial manufacturing (55 percent), retail (49 percent), and tech (49 percent) say AI is moving faster than it should in their industry. As for government leaders, 37 percent said AI is moving too fast for comfort. For those respondents with high AI knowledge, 51 percent said AI is moving too fast.
However, even with this accelerated speed, 93 percent of financial services business leaders are confident in AI's ability to detect fraud, and 79 percent of government decision-makers are confident in AI's ability to improve bureaucratic efficiency.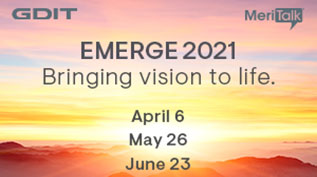 Government decision-makers said the top two potential risks for AI are cybersecurity breaches (63 percent) and privacy violations (42 percent).
With this new technology, 67 percent of government leaders agree it's difficult to stay on top of constantly evolving AI offerings. Additionally, 75 percent of government leaders struggle to select the best AI technologies.
The report also highlighted optimism for the new administration when it comes to regulating AI technology. Seventy-nine percent of government decision-makers believe the Biden administration will do more to help advance the adoption of AI.
"We are seeing very high levels of support this year across all industries for more AI regulation.  One reason for this may be that, as the technology advances very quickly, insiders want to avoid AI becoming the 'Wild Wild West,'"  said Rob Dwyer, principal, advisory, specializing in technology in government at KPMG.
"Additionally, a more robust regulatory environment may help facilitate commerce. It can help remove unintended barriers that may be the result of other laws or regulations, or due to lack of maturity of legal and technical standards."
Read More About