As data continues to drive the future of Federal IT, agency leaders looked ahead to their goals for 2021, while keeping data implementation and cybersecurity top of mind.
"Without a shadow of a doubt cybersecurity has taken a preponderant role because it's so bloody relevant to everything that we do and everything that we're trying to prevent other people from doing," Andre Mendes, Department of Commerce (DoC) CIO, said during an ATARC webinar. "So, as much as I hate to admit it, it needs to be a continuing effort that consumes a substantial amount of our resources."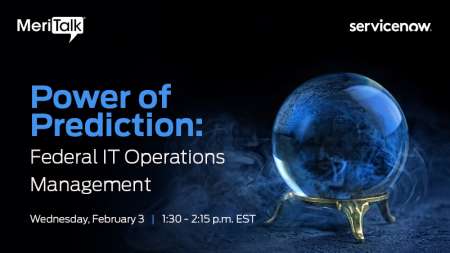 Mendes also described workforce retention as an "enormous issue," as some employees are close to retirement, while new employees are coming in with fearless ideas.
"Juggling the combination of operational reliability, while at the same time driving innovation as fast as possible, and taking calculated risks is going to continue to be our focus going forward," Mendes said.
The pandemic forced a lot of agencies to reevaluate their technology needs, and data implementation will be a key focus for both the Department of Homeland Security (DHS) and the Federal Energy Regulatory Commission (FERC) in the new year.
"In 2021, we're going to be focused a lot on implementation," said Beth Puchek, the Chief Data Officer (CDO) at the U.S. Citizenship and Immigration Services, under DHS. "For the past two years, we have built a lot of great foundational work in terms of developing close to 100 data standards to help bring interoperability across our systems and those at DHS. So, implementing those finally."
As for FERC, implementing data strategies and products will be its focus, in order to establish governance practices and "data stewardship," according to Kirsten Dalboe, CDO at FERC.
"We're looking to get a number of data products out into our full operating capability," Dalboe said. "We have a bunch in proof of concept and initial operating capability but pushing to get those into full operating capability is going to be an important 2021 goal."
To embrace a data-focused future, Ken Clark, the CDO and Assistant Director at the U.S. Immigration and Customs Enforcement, stressed the importance of "growing the workforce and helping to move the culture to more of a data-driven organization."
Read More About