A recent report from the U.S. Web Design System (USWDS) – which is run by the General Services Administration's (GSA) Technology Transformation Services organization – says Federal agencies need to deliver better digital services to provide reliable, user-friendly services and build public trust in the government.
Accessing digital services is vital for U.S. citizens, whether it's using government websites to get unemployment support, file taxes, apply for student loans, or a variety of other services. And each time an individual accesses government websites equals an opportunity for their trust in the government to increase.
But according to the report, "only 20 percent of U.S. adults report that they trust government 'most of the time' or 'just about always.' Trust in government increases when the digital services people access are reliable, user-friendly, and consistently meet their needs. Customers are on average nine times more likely to trust a government agency if they're satisfied with its service."
Additionally, only six percent of Federal websites were rated "good" for mobile performance. Yet over a 90-day period in 2020, there were about 2.5 billion mobile visits to Federal government websites. The COVID-19 pandemic has also led to increased use of Federal websites, with site visits jumping from 14 billion in 2019 to over 21 billion in 2020.
The USWDS offers principles, guidance, and code for agencies to improve their digital services, but many agencies still lack a design system code in their websites.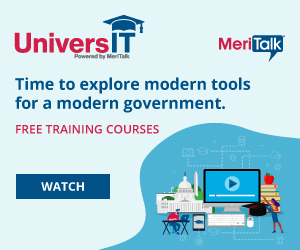 In order to successfully adopt and maintain the USWDS, the report finds agencies have five key needs: understand the value and benefits, know how to get started, find the right team and resources, feel engaged with the community, and be able to iteratively improve digital services.
The report also outlines short-term opportunity areas to help agencies address their five needs, which include, "Improve strategic communications and engagement with key audiences; Provide more robust guidance and support to get started with the design system; Better leverage related efforts within the Technology Transformation Services (TTS) and broader government digital services community."
As for a long-term improvement vision, the report says, "In this future, empowered digital agency teams share solutions and use effective human-centered design practices to create greater continuity, improved usability, and increased access for key digital services."
The USWDS plans to provide web design support and updates to agencies through monthly calls, a public Slack channel (#uswds-public), and the product roadmap found on designsystem.digital.gov.
Read More About