Building resiliency in the face of the COVID-19 pandemic was an essential aspect of keeping the Federal workforce humming and managing a hybrid workforce of the future.
Speaking today at the Resiliency Colloquium, organized by MeriTalk, ACT-IAC, and the Partnership for Public Service, who partnered on the Resilient report, Jane Datta, Assistant Administrator and Chief Human Capital Officer at NASA, and Trevor Norris, Deputy Assistant Secretary for Human Resources and Chief Human Capital Officer at the Department of Treasury discussed how their respective agencies stayed resilient during the pandemic and what challenges were overcome in the past 11 months.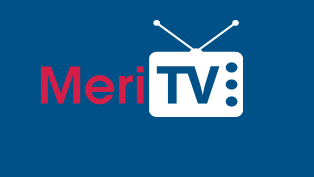 Datta says that the new norm for NASA will likely be a hybrid working environment that involves people working at centers, as well as at home, as opposed to previously when hybrid for NASA meant working in one center while collaborating with others in a different center.
"I would also offer I think that the patterns are going to continuously change," said Datta. "And interestingly, we've had a lot of discussions at NASA about what does it take to have really good like shared space rather than individual offices or cubes and how much investment do we want to make?"
"And my message back is: we don't know what that's going to look like and what it looks like in year one may not be the need that we have in the year two or three or four so this idea that it's going to be continuously morphing, I think is an important one," Datta said.
Datta also said that a virtual or hybrid work environment can allow for hiring and recruiting talent where it is, rather than requiring talent to relocate. She added that training for supervisors to manage a remote workforce has room for improvement. When asked about support for supervisors on managing a remote workforce, Datta said that "we've given a lot of support to our supervisors, but more about coping with the pandemic and working virtually which is different than setting yourself up for a long term [environment]."
Norris offered that a new challenge to embark on for Federal agencies will be to signal new priorities to Congress as it relates to the budget.
"We are now really trying to enhance our flexibility and we are trying to field new tools … and so I think that's wonderful and exciting and it's going to be challenging in the current budget environment –  because we're already into FY21 and the 2022 budget is making its way through the process," said Norris. "And so now for us to signal new priorities to [the Office of Management and Budget] and to the Hill is going to be a challenge, but one that I think we're up to."
Read More About