The Sky's the Limit: Best Practices for a Surprise-Free Cloud Move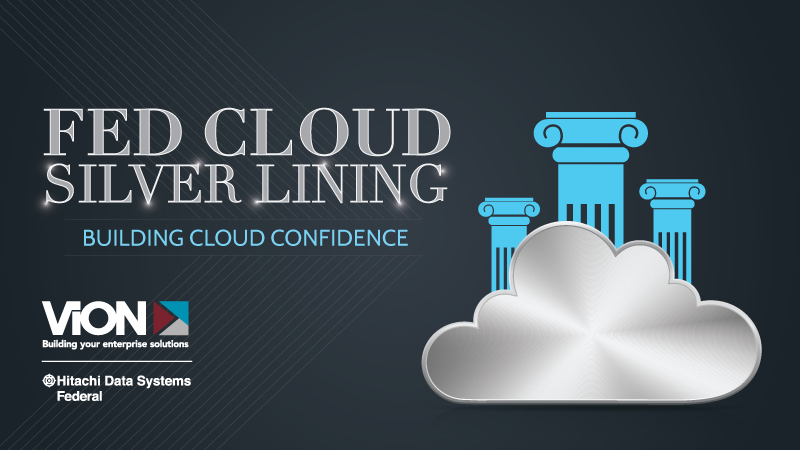 The pressure is on for agencies to make the move to cloud – just 13 percent of Feds say they can deploy new systems as fast as required[1].
However, agencies know cloud is here to stay.  When it comes down to it, Feds are optimistic – 70 percent say increasing their cloud adoption pace will improve IT's ability to innovate[2].
That said, flying through the cloud procurement process is no easy feat.  Making the cloud move is proving to be more complex than expected – but with the right planning and strategic moves, Feds can ensure they undergo a surprise-free move.
It all starts with the basics.  Agencies need to build their perfect cloud from the ground up.  Whether it's public, private, or hybrid cloud, agencies should first think about their goals, define what success looks like.
The devil is in the details.  For example, do you have the staffing availability and skillsets to implement cloud and keep it running?  Oftentimes, agencies skip right to hardware – when skillset should be a part of the initial conversation as well.
Expect the unexpected.  What kind of performance and security does your agency need?  Will you need backup protection for your data?  How fast can your agency respond to an issue?  Agencies must also consider unpredictable situations when making the move to cloud and choosing a cloud service provider.  Keep in mind that data and applications are not all alike, each may have a different set of requirements.
Take only what you need.  Agencies need to forecast what they need from their cloud, in terms of capabilities and other specs.  Are you looking for data management?  Flexibility?  What's best for some is not for others.  A good cloud service provider will walk you through the key considerations.
Shop now, pay later.  Given budget pressures, agencies often want to jump directly to pricing when tackling the cloud procurement process.  But, this can backfire, as the agency can choose a solution that may not best fit their needs.  Start by considering the needs of your applications and what it takes to achieve mission success – then move on to price evaluation.
ViON helps agencies make the right cloud move.  We help you leverage the right architectures and capabilities to solve your business problems and achieve mission success.  We'll sit down and define success – identify the problems you need to solve.  Then, we'll design the cloud that's best for you.
With a straightforward business model approach to cloud, we make sure you pay only for what you use – helping you maximize your budget for the best performing cloud.  And, with 24/7/265 enterprise class support, professional, and managed services, we ensure you don't have to make your cloud move alone.
And that's the real silver lining.
This blog post was originally published here. 
[1] "The Agile Advantage:  Can DevOps Move Cloud to the Fast Lane?" MeriTalk, May 2015.
[2] "The Agile Advantage:  Can DevOps Move Cloud to the Fast Lane?" MeriTalk, May 2015.