The Greatest Show on Earth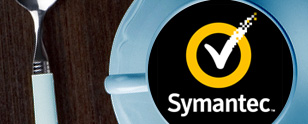 It's not the circus. Is that what you thought? Apologies to Cecil B. DeMille.
Cyber's all the rage. Feds can't get enough. It touches everything – data, networks, mobile, data centers. Feds are throwing money at security.
Is it enough? Don't think so. But don't take my word. Take it from someone who was on the frontlines.
The Ringleader
Robert Mueller led the FBI following 9/11 and cultivated its counterintelligence service so it could aid in combating terrorism. The former Top Cop modernized the agency from a domestic crime-fighting force to what it is today: "…an intelligence-driven and a threat-focused national security organization with both intelligence and law enforcement responsibilities."
Mueller will be the main attraction at the upcoming Symantec Symposium, where cyber experts will discuss insider threats, mitigating risk, managing information, and information access.
Those are big topics, but Mueller's the man in the know so it will be a great show.
Under the Big Top
No lions, tigers, or elephants at the Symposium, but there will be a full house.
Nearly 2,000 Feds have registered for the Symposium because… it's the Greatest Show on Earth. But you knew that.
So get your ticket here.
Marquee Talent
Mueller isn't the only attraction.
Symantec has secured lots of top-flight talent for its Symposium. Assistant U.S. Attorney General for National Security John Carlin, and Lt. Gen. James McLaughlin, Deputy Commander of the U.S. Cyber Command are two names of note on the marquee.
These two are seriously tapped in to the nation's cyber security challenges, which is why the room will be full.
Follow Symantec's Twitter feed here for updates on the Symposium.
You can also go here for information and here to register.
See you there. I'll bring the popcorn.