Taking Legacy Systems Off Life Support with Modern IT Service Management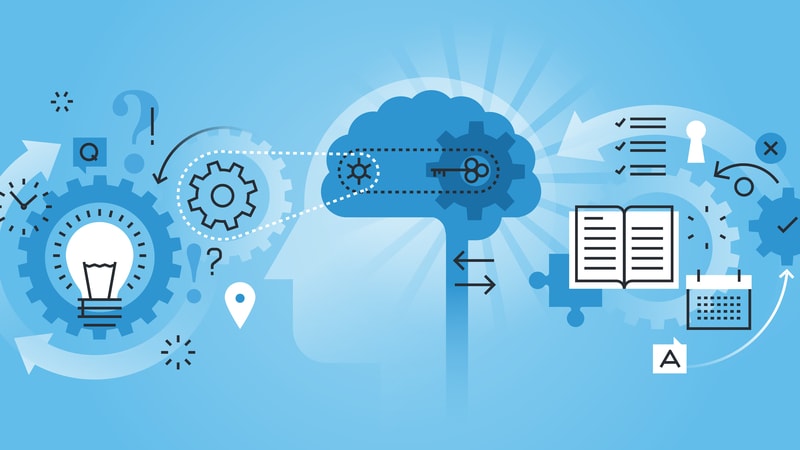 As we all know too well, eighty cents of every Federal IT dollar still supports legacy IT.  Agencies miss opportunities to innovate – and more. A 2019 GAO study recognized a few of the consequences of keeping legacy systems on life support, including security risks, unmet mission needs, staffing issues, and increased costs.
Worse, the report found most agencies lack complete plans for modernizing the most critical legacy systems with marked milestones to complete modernization, a description of the necessary work, and details regarding the disposition of their legacy system.
Alongside infrastructure and application modernization, IT leaders are considering opportunities to deliver seamless user experiences with modern IT Service Management (ITSM) – updated, automated processes that are intuitive and personalized, enable self- service, and provide agency leaders visibility into trends and needs.
Elevating the service experience and improving productivity
Cloud-based ITSM implementation is already contributing to modernization efforts and transforming the government service experience on both Federal and State/Local levels.
The National Cancer Institute (NCI), for example, wanted efficient, streamlined services to enable staff members to focus on supporting cancer research and advancing scientific knowledge to help people live longer, healthier lives.
Using a ServiceNow IT Service Management solution, NCI was able to lower its number of incident tickets, request tickets, and change tickets with a single portal to submit, review, and address incoming items.  With the new system in place between 2014 and 2018, the organization reduced its incident tickets from 372,000 tickets down to just 94,200; request tickets from 162,000 to 51,700 and change tickets from 5,400 to 900.  This progress allowed the IT team to spend more time developing strategic priorities to give users a significantly better experience.
In another example, North Carolina took the step to replace legacy systems to create a more innovative platform for customers, as well as improve service rates and achieve economies of scale. The system helped manage and mitigate issues faster.  The state has since implemented the solution across nine state agencies.  On a single platform, each agency has a customized portal that meets their unique needs while providing enterprise-level views and analytics.  The best part?  On the back end, the state's Department of IT has only one platform to maintain and upgrade, saving significant time and resources.
How can agencies ensure success?
GAO reported that over the last five years, successful modernization efforts have included several common success factors, including actively engaging end-users and stakeholders and creating an interface that is consistent across systems.
What can your agency do to ensure a successful, seamless migration?
Lay the groundwork by digging deep into your current ITSM system – determine what works well and what needs to be changed.  Then, document the most important parts of your current legacy ITSM solutions and establish your core team.  Identifying current service delivery challenges will help prioritize successful processes, areas for improvement, and more.
When implementing, keep your systems simple, so you can scale as needed.  Communicate regularly with users before launching and through implementation.
Silo free = success
Technology leaders focused on modernization should avoid point solutions designed to do one thing. That approach only re-creates silos and complexity.
Alternatively, taking a platform approach means program teams can quickly deploy out of the box service management capabilities, configure and build targeted applications, and integrate with outside applications.
These capabilities provide business and IT leaders with a platform to deliver new efficiencies and services and provide visibility and control to all stakeholders.
To learn more, download ServiceNow's IT service management blueprint, "Why you shouldn't be afraid of replacing your legacy ITSM system."