Summer-Saults for Mobility?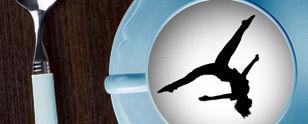 That's it for Summer. Bummer. Sure, Fall's fun. But then it's the big W – no, not that W. Even Republicans are relieved he's not coming back to D.C. So, what do we have to look forward to this Fall? It's a new Federal year – so farewell to furloughs. Let's hope Obama and Boehner hug it out – and slay the sequestration serpent. Oh, and as we prep for the big chill, mobility's warming up Federal productivity. Mark your calendar to join me at the Mobile Work Exchange Town Hall Meeting on September 12th. Despite the change of season, seems Feds are still doing Summer-saults for mobility.

Monetizing Mobility
A new MeriTalk study, "Feds on the Go," puts mobility in a new light. First, it tells us that better mobile infrastructure could boost Fed productivity by $14,000 per year, per employee. Stay tuned for the how.
Mapping Mobility
The study puts new sunshine on Feds' remote work behaviors. Eighty-one percent of Feds "remote in" weekly, 54 percent daily, and 45 percent connect several times a day. The average Fed puts in nine hours overtime per week – checking their email from outside. And, the laptop's still the remote work go-to pony – 88 percent fat finger it. Other popular steeds, smartphones and tablets – 53 and 19 percent, respectively. However, while most Feds use laptops, the volume's certainly much higher on smart devices – that's a walk versus a gallop.
Maximizing Mobility
Okay, now back to how to unlock $14,000 mobile productivity gains per person. And, this dips beneath the BYOD buzz. It's about the network nexus. Eighty-two percent dial down on frustration with current connectivity and mobile access – 65 percent are inhibited by slow connections and 57 percent are strangled by security. Seventy percent say they can't access all of the information they need remotely. Download the full study to get all the stats for success.
Okay, now for the dismount. Figure many of you are reading on the go. Don't want the cup to clog your connectivity conduit – so I'll keep it short. Stop by the Mobile Work Exchange Town Hall Meeting to connect with over 1,000 Fed mobility leaders – including keynote from ATF CIO Rick Holgate, Marine Corps, NRC, USDA, Coast Guard, DHS, and more.
And, don't shed a tear for Summer. The heat's on in mobility this Fall – see you on September 12th at the D.C. Convention Center.