-
Debate: The Possibilities of Big Data – Endless or Ethical?
Silicon Valley has always moved fast – and waiting for D.C. to catch up doesn't have much to offer against the lure of exploring new technologies and testing the limits of what's possible. Advancements in data sciences and analytics have given agencies an unprecedented ability to leverage gathered information, drive actionable insight to understand constituent needs, and provide personalized services – from real-time traffic and weather updates by DOT and NOAA to neighborhood crime rate analysis and preventative health care research by the FBI and VHA. While information gathering and sharing can reap huge benefits to both agencies and the general public, it also sparks concerns over the ethical use of consumer data and blurs the lines between what is possible and what is legally allowed. Agencies can collect enormous amounts of data and use evolving tools to analyze it in new ways to better serve consumers, but it can also be compared to a person stalking us around all day and could feel threatening and dangerous. So, the question remains – just because they can do it, should they?
Can the potential of big data and the resulting analytic insights transform best practices without violating privacy and ethical standards?
How can agencies leverage the influx of actionable data to provide better consumer experience without it backfiring on them?
Are privacy policies and transparency legislation needed to help provide stronger ethical guidance?
Session Speakers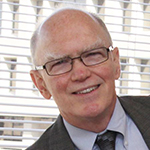 Partner, Steptoe & Johnson LLP
Former General Counsel
National Security Agency

President and Executive Director
Electronic Privacy Information Center (EPIC)