Making a List and Checking it Twice: Saying "I Do" to Cloud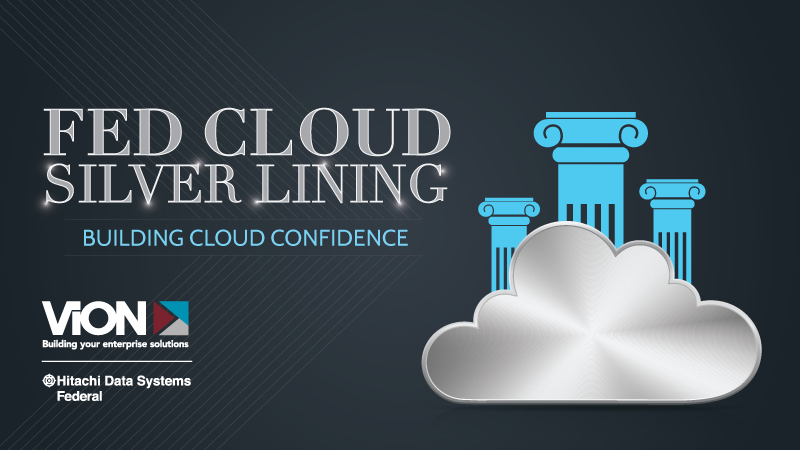 According to the MeriTalk "Cloud Without the Commitment" report[1], 75 percent of Feds want to move more services to the cloud – but aren't really ready to say "I do."  In fact, according to this study, 65 percent of agencies are not adequately prepared before they walk down the cloud aisle.
As agencies approach cloud migration, developing a cloud checklist based on lessons learned increases the probability of a seamless and successful transition.
Stage 1:  Establish Your Cloud Strategy
It begins with the foundation.  Like any other IT move, cloud requires a strategy.  Agencies should ask these fundamental questions before they begin:
What's our strategy?
How will it impact our application environment? Staff?   Budget?
What systems are we going to move to the cloud first?
Do we have a small environment with which we can begin?
Do we have a test and development environment we could use?
Stage 2:  Evaluate Your Current Environment 
Once agencies have identified goals, objectives, and how the cloud strategy ties into overarching IT plans, they need to examine the current environment – a step that is not taken in all instances today.
MeriTalk "Cloud Without the Commitment" report[2] also reveals 65 percent of Federal IT leaders report they are not completing a workload analysis to define the data/services/workloads to migrate to the cloud or centralizing IT governance; and 60 percent say they are not developing a cost model.
Identifying the status of the current environment enables agencies to choose the right cloud construct – while staying within budget and policy constraints.
What does my current IT environment look like? My apps?  What workloads are where (i.e., mainframe, distributed workloads, virtualized VMware, etc.)?
Which apps are the right ones to go to cloud? Which apps are easiest to move?
Which apps are more recently developed? How do they make up my current IT environment – and can they be easily transferred into another?
What type of cloud fits best with my workload?
Some newer applications running in VMware environments, for example, are calling those legacy databases and applications.  If you put these applications in the cloud – you have to consider connectivity, security, privacy, and latency between the public cloud application and your legacy system back in your data center.  You may incur costs you didn't anticipate due to the amount of activity between your cloud applications and your own legacy data center.
Stage 3:  Explore Your Cloud Options
As agencies work to accelerate cloud migration, it's important to remember that one cloud doesn't fit all.  When we look at the cloud ecosystem and think about the future, we believe agencies will have some workload in public cloud – while more sensitive data may reside in a private cloud either on-premises or off-premises.  Many agencies will harness the power of hybrid activity to best reach their goals.
The majority of Federal cloud providers are building their strategy around private and hybrid due to security, data ownership, and system of record issues in the Federal government.
Many assume public cloud is the most economical choice, however, a private, on-premises option can be more economical depending on the workload and data security requirements.
You can get the economical and operational benefits of cloud with your data in your data center within your firewall; or use a hosted solution with a data center partner.  When exploring your cloud options, make sure your agency considers these key factors:
Agency/cloud interaction
Resource allocation
Risk distribution
Specific support offerings
Key SLAs, specifically average response time to an incident, average turnaround time, etc.
Stage 4:  Choose a Cloud Provider You Can Trust
Running through a cloud checklist prior – and during the cloud migration process – ensures agencies are prepared for a seamless transition and provides agencies with a full picture of their cloud environment, enabling a smarter CSP choice.
At ViON, we help agencies investigate their current environment and suggest a cloud model that works best for overall IT efficiency.  We look at the full cloud ecosystem to avoid potential data portability, security, and interoperability challenges during the migration process – so you can say "I Do" to cloud.
As a trusted cloud provider, we partner with your agency and also assume the risk – capital, operational, and budgetary – so you don't have to.  And that's the real silver lining.
This blog post was originally published here. 
[1] "Cloud Without the Commitment." MeriTalk. January 2015.
[2] "Cloud Without the Commitment." MeriTalk. January 2015.