Look Who's MeriTalking: Yogesh Khanna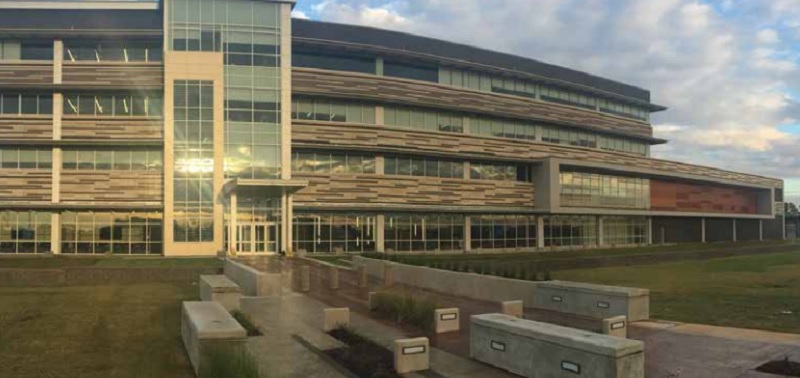 MeriTalk recently spoke with Yogesh Khanna, chief technology officer at CSRA, to discuss the roles of Federal CIOs and CTOs, the impact of the political landscape, and pivotal IT investments and strategies. CSRA brings together government IT professionals, emerging technologies, and cutting-edge industry advisers to deliver a broad range of innovative, next-generation IT solutions, and professional services.
MeriTalk: Recent years have brought significant expansion to the realm of Federal IT decision-makers. How are you seeing the roles of Federal CIOs and CTOs change? How might these roles continue to evolve or transform in the Trump administration?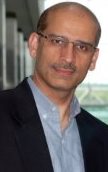 Yogesh Khanna: Historically, the CIO's role has been to focus internally and show that the enterprise has the necessary IT agility, security, and economics to run its business and support its mission. The CTO, on the other hand, has usually focused on bringing the most compelling technologies and innovations to clients. I don't expect to see these distinct roles change under the Trump administration, but based on policies and executive orders, their priorities will most certainly change.
MeriTalk: Consolidation appears to be an important theme in the new administration. The latest draft of the president's cybersecurity executive order calls for transitioning all Federal agencies to shared services for email, cloud computing, and cybersecurity. Another executive order in the works would direct agency heads to quickly develop plans for reorganizing their agencies with an eye toward privatization and eliminating redundancy through consolidation. What should agencies and their IT leaders be doing today to prepare for this new era?
YK: Consolidation is not new for Federal IT. That said, there are a few steps that IT leaders should take to prepare for future initiatives. First, have an inventory of current assets–hard assets and the software and applications that run on top of that infrastructure. As you pivot from a consolidated environment into cloud or a shared environment, you must have a governance structure, know the security posture of every workload, and determine what makes sense to put in a cloud versus what does not.
Second, develop the right strategy for leveraging the consumption-based market and understand where the market is going and where the competitors are so you can buy the right solution and services at the right cost.
Third, once you decide that you want to buy, focus on performance metrics. You're essentially going from a CapEx [capital expenditures] model to an OpEx [operating expenses]; for the latter, you must have a solid definition of service and your SLA [service-level agreement].
Finally, create and make a complete catalog of available services visible to internal buyers. The CIO is the focal point that enables people to buy services, but the idea is to push the mechanics of acquisition to the end consumers of those services.
MeriTalk: Speed and agility are also administration priorities. What IT investments and strategies should agencies embrace to boost both capabilities?
YK: Go with cloud, but ensure you have the mechanisms to exit a specific cloud, as well. That's the only way you're able to take advantage of the rates available from multiple cloud environments. Having the exit strategy up front results in greater agility.
MeriTalk: What are your predictions for the Modernizing Government Technology Act? (What changes might be made upon reintroduction to address the Congressional Budget Office score awarded in December? What do you predict for timing of the signed act?)
YK: Since last year we've been working closely with Rep. Will Hurd, R-Texas, Rep. Gerry Connolly, D-Va., and other key leaders in this space to support the Modernizing Government Technology Act and we have big hopes that this will be the Congress that passes it into law. The Federal government is sitting on a lot of legacy–legacy of infrastructure, platforms, networks, and application services that run on top of old infrastructure. The reality is that it costs taxpayers dearly to maintain something that is not very well supported by the vendor community.
CSRA strongly supports the Modernizing Government Technology Act, as does the industry at large. This act is good for the government and for the taxpayer as it is the fiscally responsible thing to do.
MeriTalk: What is the single best investment that an agency can make today to jump-start the creation of a future-ready infrastructure?
YK: To me, a future-ready infrastructure is something that is highly virtualized, automated, and secure and can scale up or down to meet the varying requirements of a particular agency. These key attributes fundamentally equate to cloud.
Our guidance to our clients to be able to effectively deliver the right services to their stakeholders (whether internal or external) is to consider the flexibility and agility they need, while keeping in mind that their longer-term requirements might be unknown. Going with cloud is the best single investment an agency can make to ensure it is future-ready.
MeriTalk: What are you advising Federal agency IT leaders in terms of strategies for success and how is CSRA positioned to help them succeed?
YK: The evolving IT landscape will present a lot of options to our clients. We believe there is a power of choice that our clients must retain. There is a very healthy marketplace that has emerged and services are becoming less differentiated because they've gone the path of commoditization. Because of that competition, services are constantly being improved–becoming more secure and stable, and less expensive.
Our role as a systems integrator is to deliver the power of that choice and allow agencies to consume the best performance at the best price with a hybrid IT environment, leveraging multiple providers and benefiting from the healthy competition and innovation. We can give them that flexibility while also affording them the ability to have a single view of their entire enterprise where workloads may be running in multiple IT environments or clouds, including their own private environment that sits behind their firewall.
MeriTalk: I understand that last fall CSRA launched a new Integrated Technology Center. What is the role of the center and what unique advantages does it deliver to Federal agencies and their IT leadership?
YK: We built an integrated technology center in Bossier [City], La., that is part data center, part service center, and part development center. The data center can host a set of services, servers, and platforms that can serve as the underlying infrastructure for us to deliver shared services to many of our clients. The service center is where we have our network operations and security operations center–people monitoring our clients' infrastructure and delivering help desk services. The development center is where we're leveraging the university ecosystem in the south-central region to bring high-level talent that can develop the next generation of services and applications.
Bringing together these resources in one place enables us to deliver a set of services that are very competitive, highly secure, and are at a price point that is appealing to Federal agencies.
MeriTalk: What would you suggest as required reading for today's CIOs?
YK: On my reading list is Be the Business by Martha Heller. It is a set of anecdotes from CIOs and CTOs of leading Fortune 500 companies and enterprises that highlight the need for leaders to understand technology and business, as well as have financial and legal acumen.
I also plan to read Disrupt You by Jay Samit. The book is about transforming yourself. How do you master your own personal transformation both in life and in business?