Look Who's MeriTalking: Steve Harris of Dell EMC on MGT, DCOI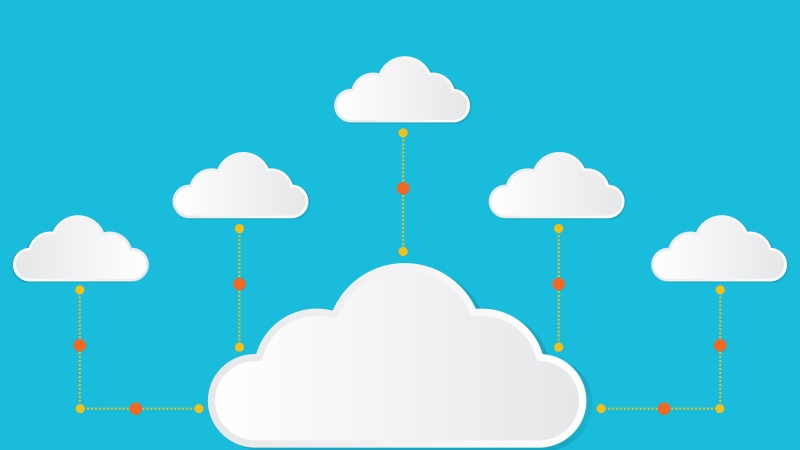 MeriTalk sat down with Steve Harris, GM/Public Sector at Dell EMC, to discuss MGT, DCOI, and other modernization efforts.
MeriTalk: The Modernizing Government Technology (MGT) Act has just been reintroduced. What are your thoughts?
Steve Harris: We applaud Congressman [Will] Hurd for introducing the Modernizing Government Technology Act. Under MGT, agencies save by streamlining IT systems, replacing legacy products, and transitioning to cloud computing. Those savings can then be placed into a working capital fund that can be accessed for up to three years for further modernization efforts.
The Federal government needs modern IT systems that can adapt to better serve constituents. It's encouraging to see bipartisan support. For example, as part of the effort to protect Federal networks, the cybersecurity executive order–which places specific emphasis on modernizing Federal IT systems–was just signed. In this very contentious environment, modernizing our Federal IT systems so that we can increase the efficiency of government is one thing everyone agrees on.
MT: In the interim, what advice are you giving Federal CIOs as they evaluate their current and future data center modernization strategies?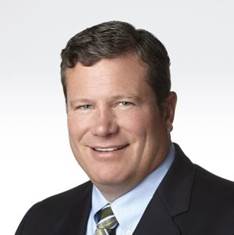 SH: CIOs should establish a strong framework to enable digital transformation.
Agency CIOs are still struggling at the crossroads of mandate and mission. They're working to modernize data centers, but still struggling to maintain legacy systems that require maintenance and support and consume a disproportionate part of their IT budget. Re-platforming these systems is a critical piece. Open platforms will drive down the costs of maintaining infrastructure moving forward. To accelerate modernization, CIOs need two things: a comprehensive inventory of their IT assets and strong top-level communication and collaboration between mission functions and the IT teams.
MT: From your conversations with IT leaders, what are Fed CIOs' top three priorities for modernization? Are you seeing any shift in these priorities? 
SH: Security, security, security. We should see new momentum with the cyber EO signed. Modernizing applications and endpoints is critical. Many vulnerabilities lie in the user community, legacy system, and application endpoints. There is also a real sense of urgency in the shift to move faster to a modern cloud strategy and other modern interfaces–agency IT leaders are focused on cloud, mobility, data analytics, and other technologies to deliver improved mission support and new efficiencies.
Most CIOs understand that digital transformation and modernization are inextricably linked. But, CIOs have a tough job in today's government. They want to be change agents, but it's only recently that they've been given new opportunity for progress–FITARA, specifically. FITARA empowers CIOs with new responsibility for mission goals, and this is certainly driving a shift in how priorities are addressed.
MT: What is the next frontier in terms of modernization? 
We are quickly moving to a state where ubiquitous mobility and connectivity are the norm, and cloud computing is the foundational core of any IT infrastructure. Agencies are already equipping themselves with flexible, software-based solutions to support tomorrow's technology innovation while still meeting today's mission goals. Realizing digital transformation is the next frontier as agencies continue to modernize.
MT: Are you seeing any new use cases for virtualization and flash emerging? If so, can you share your observations?
SH: Flash technology offers a great alternative for agencies that have multiple classification levels of sensitive data, some of which need to remain on prem. It's agile, efficient, and fast. And, it has a significant impact on energy reduction in the data center. Flash storage will effectively support agencies that need to quickly access data during urgent, mission-critical decision-making activities–so DoD is a prime example, but also agencies like the department of State. We will see more Feds jumping on the flash bandwagon as they continue to address the need to meet Data Center Optimization Initiative (DCOI) mandates.
MT: Where do you see or anticipate the greatest traction for software-defined storage?
SH: Explosive data growth is overwhelming many organizations. This reality is especially profound in government given the broad scope of the mission. Software-defined storage (SDS) addresses data challenges as it offers elasticity, scale, and simplicity–with the added benefit of cost savings. Agencies working to meet the National Archives and Records Administration's (NARA) record management mandates or evolving Electronic Health Records (EHR) requirements would be effectively served by SDS.
This said, SDS will gain the most traction supporting data center modernization and helping agencies meet the ambitious DCOI milestones.
MT: Make one prediction for the future of the hybrid cloud in Federal IT over the next three years.
SH: Integrated hybrid cloud will become the No. 1 spending priority for agencies over the next few years. We know cloud services are one of agencies' top spending priorities. I believe hybrid cloud will quickly jump to the top of the list, given the need to modernize at a rapid pace, and the associated efficiency, cost savings, and speed benefits.