Look Who's MeriTalking: Cameron Chehreh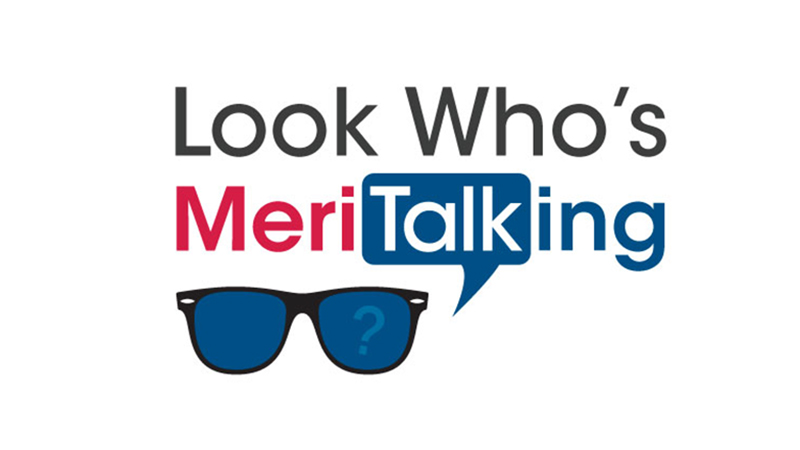 MeriTalk caught up with Cameron Chehreh, Federal chief technology officer, Dell, in anticipation of this year's Dell EMC World 2016, Oct. 18-20 in Austin, Texas. We spoke with Chehreh about Federal IT modernization efforts and what's driving agencies toward a more digital government.
MeriTalk: In your opinion, what has been the most significant development–positive or negative–in Federal IT in the last year?
Cameron Chehreh: The most significant development in Federal IT in the last year comes down to Tony Scott, U.S. Federal CIO, and the modernization momentum we see with FITARA, Data Center Optimization Initiative (DCOI), and Move IT.  There is strong bipartisan support–from leaders on the Hill including Congressman [Gerry] Connolly and Congressman [Will] Hurd and hopefully this will continue into the new administration.
Overall, we've seen a lot more dialogue and energy around modernization strategies. And, we're not just seeing movement toward the cloud to gain efficiencies; we're also seeing a practical realization that we really have to harden the attack surfaces across government–creating greater focus on cybersecurity. It's a unique element that is driving the modernization efforts this year, and we're seeing burgeoning success stories of organizations moving in this direction rather quickly.
MeriTalk: The introduction of DCOI earlier this year has changed the game significantly for Federal CIOs, long focused on the Federal Data Center Consolidation Initiative. As Federal CIOs and their teams prepare to meet DCOI Optimization and Cost Savings and Avoidance targets for FY2018, where do you anticipate the greatest hurdles, and why?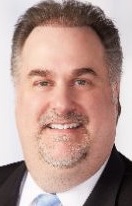 CC: Many of the hurdles are going to center around the legacy applications that agencies rely on today. Many have been in place for years and there's a reluctance to work on them or have any sort of significant disruption given their 24/7 mission-critical nature. This concern spans DoD, civilian agencies, as well as the intelligence community. We need to attack this mind-set and issue. Federal CIOs should consider taking a modular and flexible approach to modernizing their applications. It doesn't have to be big-bang changes all at once, but rather adopting incremental modernization strategies to realize important progress and gains.
MeriTalk: Are there specific areas where CIOs should start to help them create a general road map? And, what can CIOs do today to begin eliminating these hurdles and easing the path to compliance?
CC: CIOs should focus on getting as many legacy applications to a cloud-based format to achieve milestones more quickly–creating greater agility and greater mission capacity but at the same or lower cost. Focusing on cloud computing is the ideal low-hanging fruit for back-office applications and will help CIOs declare early successes on the path to compliance.
Another area CIOs should focus on to achieve compliance is modernizing endpoints. Most vulnerabilities lie in the user community and endpoints used to access these legacy applications. By leveraging modern devices, CIOs can eliminate hurdles on the path to compliance.
MeriTalk: The focus on flipping the 80/20 ratio–80 percent of budget spent on maintaining legacy vs. 20 percent spent on new initiatives–is gaining momentum in Federal IT. What type of progress are you seeing to even out–and ultimately flip this ratio–and what is the secret sauce for those agencies making the most progress?
CC: We are seeing progress, successes, and adopters. For example, David A. Bray, CIO for the Federal Communications Commission (FCC), is driving a successful IT modernization effort across multiple divisions of the FCC–not just in mission context but also in back-office segments. Part of Bray's secret sauce is focusing on cultural involvement, getting his team involved from the very start to drive a culture of being able to fail (reasonably and rapidly) and succeed even faster.
It's also important to establish incremental modular capabilities to create a track record of success along the way. This enables organizations to celebrate incremental, and important, successes as they happen while providing them with the information needed to mitigate risk factors.
MeriTalk: What is the single best investment that an agency can make today to jump-start the creation of a future-ready infrastructure that can support scalability, changing requirements, and a productive, mobile workforce?
CC: I think the best investment is in what I'll call a modern cloud strategy. Most of what we hear today in government is about the public cloud. However, agencies should consider looking at hybrid cloud options to better balance risk and where workloads are being deployed. With hybrid clouds, agencies can acquire modern capabilities in very small digestible chunks–both financially and technically–so they can spur agility earlier and scale up or down rapidly. This modular format provides agencies with the freedom to create modern interfaces for the digital workforce using modern devices. At the same time, they're able to preserve the legacy risk postures and data so they can modernize the back end over time.
MeriTalk: Recent years have brought significant expansion to the realm of Federal IT decision-makers. How are you seeing the roles of CIOs and CTOs change, especially in light of the emergence of CDOs?
CC: The classic role of the CIO is to deal with technical and digital infrastructure of an organization, and it's typically perceived as a back-office function. Today, FITARA is helping to optimize the structure of the CIO role, bringing it to the forefront with more accountability. The CTO role, in turn, is evolving to resemble the traditional CIO role; that is, CTOs are implementers of new solutions. The CTO could be considered a chief innovation officer (CINO) because today's digital transformation requires rapid new solutions and innovation to drive new infrastructures and architectures.
It's interesting to watch. We're making history every day with these roles. As we move forward, we should create greater definition and accountability around the Federal CTO and emerging CDO roles.
MeriTalk: Any final words?
CC: As agencies work to meet FITARA and DCOI goals, the strategies and underlying infrastructure modernization efforts must be front and center, as we transform into a digital government and economy.
With the upcoming election, it is important for us to understand across Federal sectors that we can't keep kicking the can down the road. Driving the need for change includes budgetary pressures, a historically high deficit, and digital natives becoming an increasingly large segment of the workforce. This is the time for us to be engaged and transform government into the digital world, which we will address at Dell EMC World this October.
MeriTalk: Time for predictions…Will the Nationals make it to the Series this fall?
CC: Considering I'm an Orioles fan, I'm OK if the Nats make it or not.