Look Who's MeriTalking: Cameron Chehreh on Modernization and Data Centers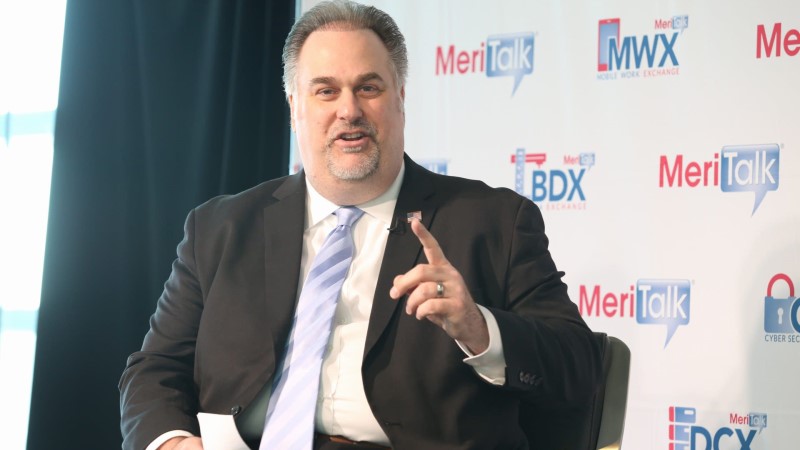 MeriTalk sat down with Cameron Chehreh, chief technology officer at Dell EMC Federal, at the MeriTalk Data Center Brainstorm to discuss how Federal IT modernization efforts will affect agency data centers and operations.
MeriTalk: How critical are the recent government IT modernization efforts to data center modernization and optimization?
Cameron Chehreh: They are completely interlinked–very critical. The government is at a pivotal point. We are spending a tremendous amount of the budget on legacy IT and what people call commodity IT, or what I call mission IT. At the end of the day, IT must support the mission. Because of the current budget strain, it's vital that modernization happens now, and there is great opportunity due to new innovation. This isn't just about implementing new technology–it's also about reducing our facilities' environmental footprint, reducing costs, and creating agility for the workforce. And, we're fundamentally changing the IT procurement business model. Agencies can now acquire technology leveraging "as-a-service" models with operating funds versus capital funds. They can "pay by the drink" and ensure they only buy what they need to meet their mission objectives. The recent modernization efforts are critical to data center modernization and optimization.
MT: If legislation like Rep. Will Hurd's, R-Texas, Modernizing Government Technology Act is reintroduced and passed, what does that mean for agencies? And what kinds of preparations will agencies need to do to access those funds?
CC:  I would advocate for the Act, as it would give agency leaders access to the capital necessary to modernize. But, when you talk to a lot of agency leaders and people who have been in government for a long time, it's important to understand many also have the opportunity to use working capital funds at an agency level. Congress could help agencies by giving them more flexibility in how they spend these funds. If an IT director wants to spend on, let's say, a converged piece of infrastructure versus something else and it's within the budgetary constraints, they should be afforded the opportunity to and empowered to make that choice.
MT: Without a legally mandated modernization fund, how much harder would it be for agencies to get these data centers optimized?
CC: Many agencies have done an excellent job, even without the fund, beginning modernization efforts. I think if we can build the proper agreement, and the right management structure, a governmentwide IT modernization fund will significantly help agencies accelerate transformation so they can reach their goals.
MT: In your experience, what are Federal agencies saying that they need the most?
CC: The first piece, I think, is about technology education. Industry partners can play an important role here, proactively educating customers on the options to meet the mission. The second piece is access to modern skill sets. We have a very interesting, dynamic workforce today. We have a young generation that's coming into the workforce with brilliant ideas, and new expectations about how technology works. We have to be able to foster an integrated ability to take advantage of the infusion of these news ideas, against the security backdrop that our experienced workforce understands and prioritizes. So those modern skill sets are really, really vital.
The last piece requires that we take another look at a lot of the business and IT processes that support mission enablement. IT has to be highly responsive as a service provider. Many IT teams today aren't structured to be service providers and respond effectively to requirements that depend upon that agility. As Federal IT departments pivot to be able to meet these new goals, the shared services model will grow and prove itself with the mission stakeholders.
MT: As a member of the private sector, what are you doing to help prepare and partner with government agencies to achieve this modernization?
CC: There are several things we've been doing at Dell EMC. First, we have significantly expanded our technology portfolio through the acquisition of EMC. We're all living in a digital economy. Companies like Uber, Snapchat, and Airbnb are disrupting entire industries. When you recognize this, the ability to be able to transform yourself is vital. We passionately believe that at Dell EMC, so that's one aspect.
The other aspect is that we've innovated and transformed our business model. Customers can still buy individual, discrete products or capabilities from us, but we've also moved in a bold new direction to deliver solutions and as-a-service offerings. Customers can acquire more complete offerings that they can simply and rapidly deploy, accelerating time and value. We are working side by side with our customers as they modernize and move forward.