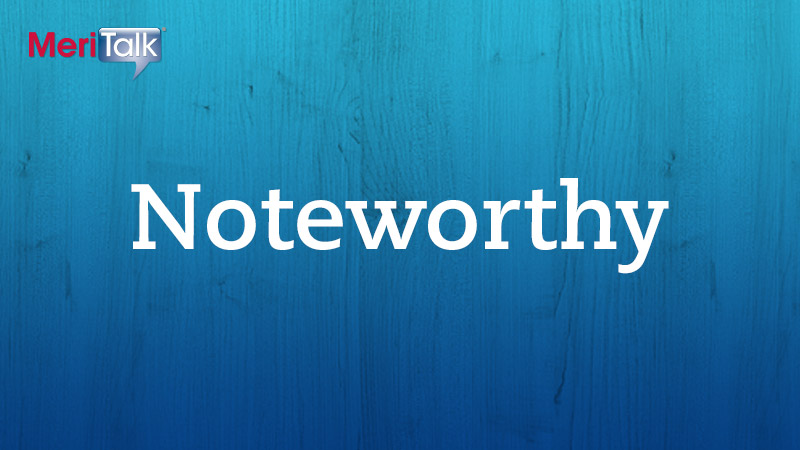 Life's a gamble, but there's no need to take a risk with IT networks.
Feds can double their savings by leveraging consolidation, virtualization, cloud computing, remote access, and infrastructure diversification. Now that's hitting the jackpot. Despite the benefits, Feds have made only modest investments to modernize networks.
A report by MeriTalk highlights the critical role of the network and identifies changes agencies must make to maximize IT savings.
We break it down for you with our own one-armed bandit. Plug in your numbers to find out if your agency can do more.
Leaving Money on the Table
The potential windfall is dramatic. By fully leveraging all five initiatives, network managers believe they can save 24 percent of their IT budgets, or approximately $19.7 billion each year. However, two thirds of respondents say current networks are ill-equipped to support these initiatives.
Consolidate and Cash In
Feds say consolidation offers the greatest savings opportunity, but they are not even halfway toward reaching their potential. Only 16 percent of organizations have fully deployed consolidation methods. Reducing IT assets by using more efficient technologies will significantly decrease operating costs.
Betting on Virtualization
Feds are missing out on another $2.7 billion in potential savings: just 14 percent of agencies have fully deployed virtualization services. While virtualization improves network, server, and storage capabilities, only 47 percent of agencies haven't even begun to implement virtualization. Our one-armed bandit doesn't lie. Plug your numbers into the slot machine to see how much your agency is saving now and how much it could save.
Increase Your Odds with the Cloud
Timid cloud adoption is costing Feds an estimated $3.2 billion annually. Surprisingly, only 9 percent of organizations have fully employed cloud computing. Cloud computing helps agencies see new business opportunities, innovate faster, and increase the odds for a more efficient business plan.
Reap Your Winnings Remotely
Almost a third of organizations remain wary about remote access capabilities. But because of its smooth implementation, Feds have captured more than 70 percent of its savings.
Know When to Change Hands
While Feds agree additional vendor competition would reduce IT acquisition, service, and maintenance costs, few are fully diversified. Half of all respondents say their agency hasn't diversified their infrastructure at all to this point.
A strong network leads to opportunities to save. But without an improved infrastructure, organizations have no foundation to improve capacity, connections, or reliability.
See whether leveraging consolidation, virtualization, cloud computing, remote access, and infrastructure diversification can help you hit the jackpot here. Don't worry. We won't talk. What happens in Vegas stays in Vegas. Let us know how you did and if these initiatives are working for your agency.
And read the full report here.
Slots may be fun, but poker's a more social game. I think we need to get Steve over at My Cup of IT to play some Texas Hold 'em. We need two more. Anybody in?
Feel like sharing something Noteworthy? Post a comment below or email me at bglanz@300brand.com.
Drew Doggett contributed to this report.
Bill Glanz is the content director for MeriTalk and its Exchange communities. In the past 14 years, he has worked as a business reporter, press secretary, and media relations director in Washington, D.C.