GSA, the IG, and Third Time's a Charm?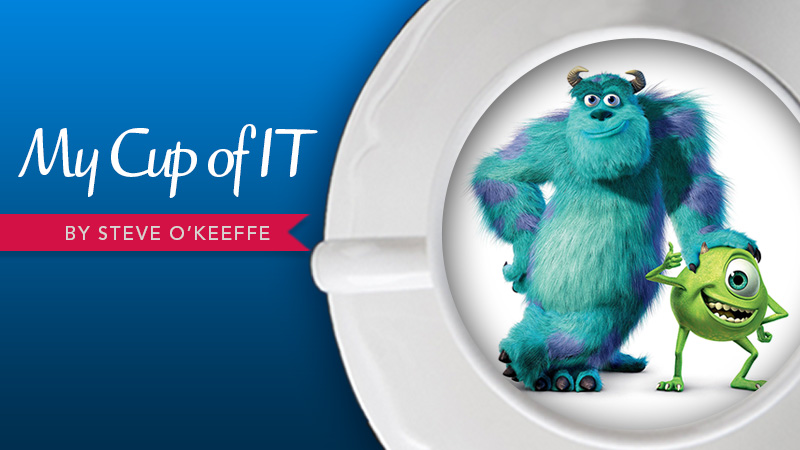 So, you heard it here first–GSA does indeed have its underpants full of alligators. This week's IG report on GSA's 18F $31 million flutter makes the $800,000 Las Vegas boondoggle look like a pocket-change indiscretion. And, we understand the IG's not finished yet–not one, but two more IG reports on the way in November and December. After the election, good time to take out the trash–also provides time for any criminal action.
But the waves outside the building at 18th and F Streets pale beside the tempest inside the four walls.  The PR spin machine's bailing hard–look at the posts back on the blog–but the boat's taking on water fast. And, as folks duck for cover, there's more dysfunction afloat. 18Fers trampling one another in a scramble to find billable work. At the same time, 18F, FedRAMP, and the OCIO all feuding over long overdue ATOs. Rob Cook will need all his experience working with Monsters, Inc.
MeriTalk got up close and personal with GSA's dysfunction when working with 18F/TTS and FedRAMP on a Sept. 13 program. Denise Roth approached MeriTalk about using the platform as a jumping off point for broader collaboration to fix significant structural challenges with her two most troubled children. Despite Roth imploring her 18F and FedRAMP leadership to cooperate and answer simple questions, the event was an embarrassing disaster for all involved–here are GSA's "responses" to the questions we posed on 18F/TTS and FedRAMP.  100-plus attendees were treated to yours truly upbraiding GSA's 18F/TTS and FedRAMP leadership–here's that speech. Congressman Gerry Connolly took the lectern next–and told GSA to get its act together or face new legislative action.
Will GSA's keel-less course capsize the $3.1 billion IT modernization fund?  How can the Hill trust GSA to manage the money? What new revelations will come in the next two IG reports?
Vegas or no Vegas, I'd wager there's change ahead for GSA. Congratulations to those stalwarts in the agency that had the sense to engage the IG–pity leadership didn't heed your counsel.