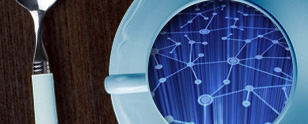 Asked about the best way to deal with the Y2K problem, an IT consultant quipped, let's find the fella that fixed Y1K – and get him back on the job. It wasn't Methuselah magic that mended the millennium madness, it was good old fashioned auditing and a commitment to Enterprise Architecture. After Y2K, IT, like a reformed drinker, took the pledge to skip the bottle and hit the EA gym. 15 years later, seems our heroes back on a high stool.
EA OBE?
As 1999 became so last millennium, EA fell from grace. It became a confusing resource draw – and failed to clearly communicate its value to the business side. OMB and GAO provided plenty of guidance, methods, and surveys – but folks stopped paying attention. When was the last time you saw EA on a conference agenda? So, is EA dead – and if so, should anybody mourn his passing?
EA, CDO, FDCCI, and More…?

Yes, the taxpayer will cry. We certainly can't afford to have EA slop off into oblivion. Consider Uncle Sam's ballooning data center volumes – from 732 in 2010 to more than 10,000 in 2015. Consider the open data opportunity – and the emerging role of the CDO. Consider shared services in the cloud. You quickly come face to face with the IT sphinx. You can't manage what you can't see – and it's impossible to count if definitions change. What is shared services if not a map back to Mark Forman's FEA?
EA APB?
So, if EA makes so much sense, why isn't it happening? Two primary challenges. By definition, EA is holistic – it cuts across agency boundaries, that means breaking budgetary rice bowls. Agencies, politicians, and contractors don't want to surrender control. Second, everybody wants results now – appointees typically serve two years. Few are interested in taking the long, strategic view – that may put feathers in somebody else's cap.
EA FITARA?

How do we breathe new life into the dark science? FITARA presents just the tonic. Join us on August 11th at the Newseum in D.C. for the FITARA Forum. Tony Scott, OMB's FITARA leads, CIOs, and GAO. Register today here. We can't afford to wait another 1,000 years to get agencies current on EA.