The Situation Report: Cracks in FITARA?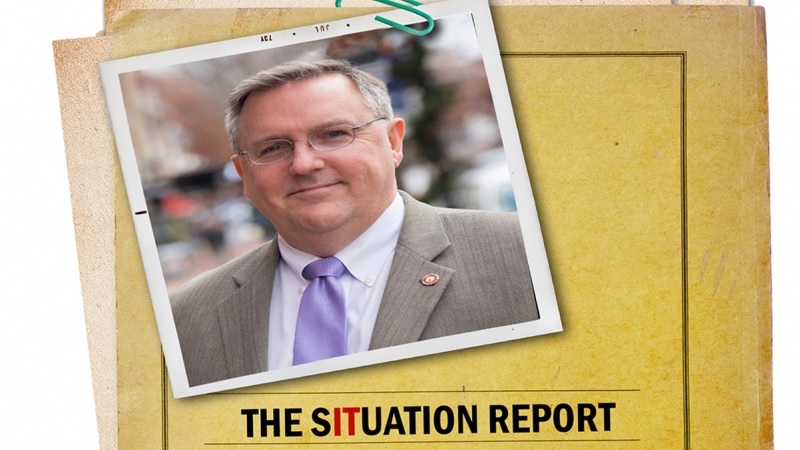 The Situation Report has picked up strong signals from our Office of Management and Budget outpost that senior administration officials are "pissed off" at Sen. Lamar Alexander, R-Tenn., for inserting language into the omnibus spending bill that passed in December.
Alexander is responsible for inserting a paragraph into the omnibus spending package that granted the Department of Energy's national laboratories—including the Oak Ridge facility in Alexander's home state—an exemption from the Federal Information Technology Acquisition Reform Act, known as FITARA.
The Situation Report intercepted a few dire warnings about Alexander's actions that have made their way up the chain of command to Federal Chief Information Officer Tony Scott. "It's the first chink in the armor of FITARA and opens the door for others who don't want good IT governance," said one senior administration official who spoke to the Situation Report on condition of anonymity. "It's bad law."
Gathering Storm
Intelligence assets report that OMB is "within weeks" of issuing a formal opinion on the language contained in the law, which sources call "vague, at best." One of the main items OMB plans to address is another tidbit inserted into the ombibus bill at the last minute that would extend FITARA authorities to all civilian agencies. While FITARA is good for government IT, pushing it out to the enitre goverment—including independent agencies like the Federal Communications Commission and dozens of others—doesn't sit well with OMB.
"The language could have been more explicit," a senior administration official said. "OMB is not really resourced for that."
The Scott Campaign
A grass-roots effort has taken shape to recruit Scott to remain Federal CIO through the next administration. Organizers of the Scott campaign say he's smart, truly understands the issues, and is genuinely a nice guy to work with. But the Situation Report has picked up strong signals that Scott plans to fly his own plane back to the left coast when the Obama administration hands over the reins to Hillary or Trump. According to the latest draft of Scott's legend, obtained by the Situaton Report, the trained lawyer is open to staying for a "short period of time" during the transition, but has plans to sit on a couple of corporate boards and teach law in California.