Clinton Offers Best Chance of Moving Government Technology Forward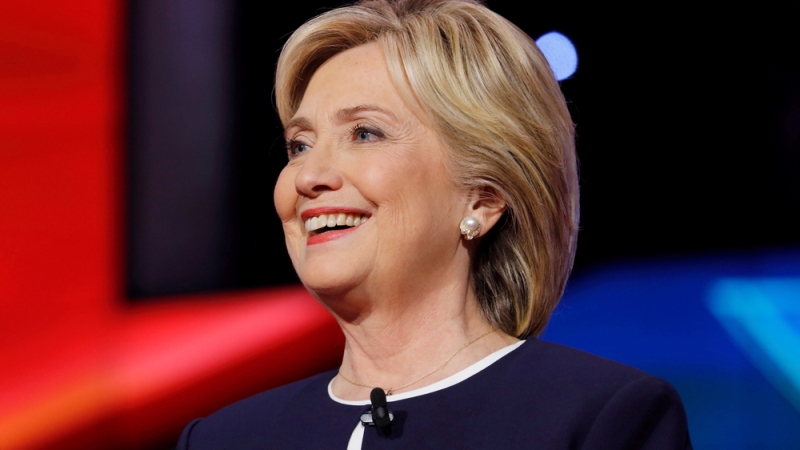 We are a group of former Federal IT leaders, technology industry executives, and journalists. We believe the technology priorities embraced by the next President of the United States will be central to our nation's ability to remain secure, competitive, open, innovative, and responsive to the needs of citizens.
Contrary to the virtual absence of technology priorities coming out of the campaign of Republican Donald Trump, Democrat Hillary Clinton has outlined clear positions on most, if not all, of the technology issues facing the government, including modernization and  digital government, cybersecurity and privacy, research and development, workforce and education challenges, the need for patent reform, and support for innovation.
That is why we are endorsing Hillary Clinton for President of the United States.
We believe in crafting a deliberate strategy to take Federal IT systems out of the era of black-and-white television and into the age of the cloud and the Internet of Things. Clinton would expand and make permanent the U.S. Digital Service—the Federal government's internal tech startup that pairs industry tech talent with career public servants. Although it is in desperate need of more oversight and accountability, the USDS concept underscores the government's willingness to adopt industry best practices. Trump has no plan for modernization and his only answer to the e-government challenge is to upgrade the systems at the Department of Veterans Affairs.
We believe not in cybersecurity sprints, but in running a better, faster, more agile cybersecurity marathon. Although legitimate questions still linger about the wisdom of using a personal email server to conduct official government business, Clinton's stated policies on cybersecurity are clear. She would expand investment in cybersecurity, enhance public-private partnerships, and give greater authority to a new Federal chief information security officer. Trump has offered no real ideas for improving the nation's cybersecurity posture, other than potential confrontation with nations engaged in cyberespionage.
We believe the "R" in research and development (R&D) is the engine that drives innovation. Clinton has pledged to grow the research budgets of the National Science Foundation and the Defense Advanced Research Projects Agency, and has specifically voiced support for R&D funding in supercomputing and machine learning. In addition, Clinton would set aside a portion of Federal R&D funds for commercialization of new products and technologies through accelerator grants.
Trump would pour money into current brick-and-mortar infrastructure projects—which are sorely in need of support—but he would do so at the expense of forward-looking innovation.
Significant progress on IT issues has been made during the last eight years under President Obama, from the Federal Information Technology Acquisition Reform Act to the appointment of the first U.S. Chief Technology Officer, among many other initiatives. But the Obama White House can't claim victory on the technology front just yet.
A President Hillary Clinton must do more to increase the speed and scale of critical technology programs, and introduce new answers and a new sense of urgency to tackle the nation's most vexing technology challenges. Based on her stated policy positions, she is off to a good start.
Select Members of the MeriTalk Editorial Advisory Board
Steve O'Keeffe
Roger Baker
Alan Balutis
Richard Beutel
Scott Hastings
Richard Spires
Dan Verton