Blurred Lines: How Cloud is Re-Defining Public/Private Partnership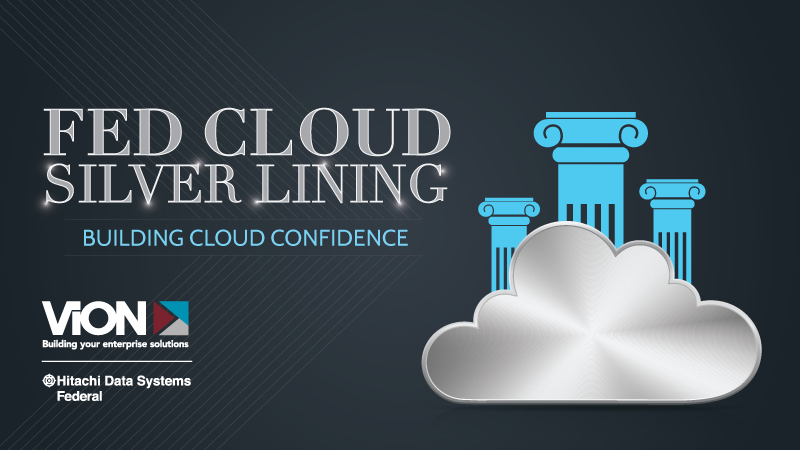 Federal IT executives are focused on the future.  And, as agencies consider modernization strategies and options, most agree that cloud will be a foundational component.
While cloud conversations have been ongoing for many years, widespread use of cloud models remains a challenge.  There is still confusion about choices, migration paths, and which cloud offerings are available for different types of workload.  Fortunately, the burgeoning relationship between government and industry partners helps agencies cut through this cloud confusion.
An agency's first step in pursuit of cloud is the establishment of a cloud strategy. Once a strategy is finalized and your agency begins implementation, the reality of choosing a cloud option sets in. Selecting the right type of cloud for your agency requires the consideration of a multitude of factors, including:
Personnel and organizational items
Application environments
Migration process
CapEx vs. OpEx
SLAs
Private or public
On or off-premises
Another key to agency success is working collaboratively with cloud vendors, agency acquisition personnel, and technical teams to create cloud procurement best practices.
The Cloud Starting Line: Funding Model, SLAs, Metrics, and a Checklist
Ask the right questions about service levels, standards, and metrics – specifically, modifying SLAs to address cloud models – when building your cloud foundation
Determine which funding model best fits your budget – taking CapEx vs. OpEx into consideration
Identify the core elements for which cloud stakeholders will be responsible
Create a checklist of necessary milestones with all critical parties to ensure migration success
Cloud Education – Bring Cloud Into Focus
Leverage your public/private sector partners to walk your agency through the procurement and migration process step-by-step.  Education leads to better decisions for cloud success.
Be proactive externally: Host procurement and operational events to further the public/private discussion on cloud – like some agencies, such as DHS, are currently doing
Be proactive internally: Bring in multiple departments for panel discussions to foster active learning across your agency
And, spark discussion on topics ranging from managing cloud operations, to developing pricing strategies, to determining which apps are cloud-ready, to discussing the different purchasing approaches in public and private cloud.
Cloud requires a greater communication through the procurement process.  As Fed IT leaders develop their migration strategy and implementation plans, education serves as the key to ensure their teams understand how to buy, run, and resource future technology – and understand how to implement the procurement and pricing aspects of their cloud environment.
 Better Together – Cloud Conversations
Cloud Service Providers (CSPs), customers, and end-users should all provide input during the cloud contract negotiation process – capturing expectations and requirements of the customer and end-user.
As all cloud contracts and SLAs are unique, and entail a huge range of possibilities, agencies (especially those procuring cloud for the first time) will benefit from outside help to ensure they are not overlooking mission-critical details.  For example, a procurement professional experienced in structuring cloud computing contracts can help define the cloud terminology found in the contract – setting clear expectations for roles, responsibilities, and metrics.
Particularly around cloud, increased communication and collaboration between agencies and industry partners is critical for success – as clarified and even encouraged in OMB's Myth Busting Memo.  Fostering the public/private conversation will enable agencies to develop a business case that includes rigorous, systematic analysis of the return on investment (ROI) of various cloud solutions – before signing on to a preferred system.
At ViON, we foster public/private engagement by supporting your agency during migration.  From identifying agency goals to setting up the right funding model and SLAs to assuming the risk of actual migration, we make sure you don't miss mission-critical details so you can focus on building your perfect cloud.  And that's the real silver lining.
Learn more about how approaching cloud as an investment strategy can help your agency's public/private partnerships.
This blog post was originally published here.