Legislation to establish a Blockchain Center of Excellence (CoE) within the Department of Commerce was reintroduced in the House on May 25.
The Blockchain Technology Coordination Act (BTCA) of 2021 (H.R. 3543) was reintroduced by Rep. Darren Soto, D-Fla., and would require a Blockchain CoE to oversee all non-defense blockchain-related deployment and activities within the Federal government.
"In order to ensure that the U.S. does not fall behind on research and development, we must embrace blockchain technology and explore all of the ways in which it can help our nation grow," said Rep. Soto in a press release. "The creation of a Blockchain Center of Excellence within the U.S. Department of Commerce would encourage innovation and put us ahead of the curve as the global community continues to make quick progress in this space."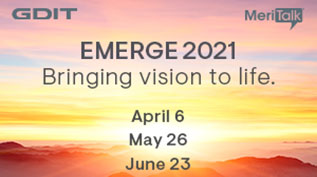 A prior version of this bill was introduced during the 116th Congress by Rep. Soto on Dec. 31, 2020. It was referred to the House Committee on Energy and Commerce, but the introduction very late in the year meant it would gather little traction.
"The Chamber of Digital Commerce is proud to support this important legislation to establish a key resource for blockchain technology within the Department of Commerce," said Chamber of Digital Commerce Chief Policy Officer Amy Davine Kim. "The U.S. cannot fall behind in competitiveness for this critical technology as the EU, China, and others develop strategies to capture its benefits and make blockchain a national priority. Now, more than ever, an Office is needed to support blockchain innovation in the United States and we are thankful to Congressman Soto for his continued vision and leadership."
This new BTCA of 2021 legislation has been referred to the House Committee on Energy and Commerce, of which Rep. Soto is a member. There is currently no Senate companion bill.
Read More About