With new leadership and initiatives, GSA's focused on accelerating government technology innovation and cloud transformation.  But to get there we need open, interactive public-private communication and collaboration.  GSA's CIO, David Shive is the new Commissioner for GSA's Technology Transformation Service (TTS) — which means he's responsible for FedRAMP and 18F.
MeriTalk and GSA are working together to connect the new TTS leadership with industry and government to enhance collaboration on key issues – FedRAMP and 18F.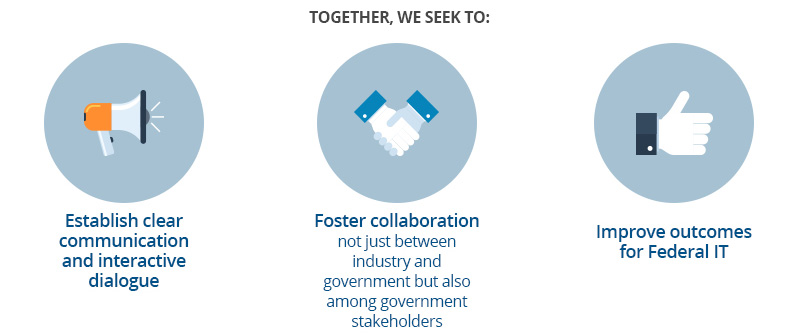 MeriTalk and GSA will hold a GSA Forum on FedRAMP and TTS/18F on September 13th at the Newseum in Washington D.C.  where David and his GSA colleagues will talk about the future for FedRAMP and TTS.  Get the discussion started now by joining in on the online conversation — we'll consider your input to help shape the agenda for September 13th.  We're all ears.
WANT MORE?  CHECK OUT THE RESOURCES BELOW.
Rep. Gerry Connolly, D-Va., long a prime mover on Federal technology policy issues in Congress, said today that he is committed to encouraging further adoption of cloud services by the Federal government "through continued FITARA (Federal Information Technology Acquisition Reform Act) oversight hearings" by the House Oversight and Accountability Committee.
The new members of the Federal Secure Cloud Advisory Committee (FSCAC) held their first meeting last week, centered around the Office of Management and Budget's (OMB) request for the committee to address specific challenges and opportunities related to the Federal Risk and Authorization Management Program (FedRAMP).
Making the General Services Administration's (GSA) FedRAMP (Federal Risk and Authorization Management Program) process more efficient for cloud service providers appears to be on the radar of the Office of the National Cyber Director (ONCD) as the ONCD moves toward the implementation planning phase of the National Cybersecurity Strategy released last month.
Good things can come both to those who wait – and never stop trying – in Washington. That's one of the top-line takeaways after talking with Stephen Kovac, Chief Compliance Officer at cloud security provider Zscaler, following the successful conclusion late last month of a multi-year campaign to codify into law the Federal Risk and Authorization Management Program (FedRAMP).
Online portal dedicated to FedRAMP transparency and accelerating the government's cloud migration. This resource empowers agencies to track your vendors of choice through their certification.
Non-profit, non-partisan coalition of technology companies and industry groups focused on educating lawmakers and the public about cloud computing, as well as other information technology issues.
Provides industry perspective in order to support, inform, and accelerate FedRAMP and broader cloud adoption across government.