Navigating the course of a top technology and systems integration provider to the Federal government through the coronavirus pandemic is a bit like swapping new parts into a very large airplane while it needs to remain in flight.
From sustaining 40 percent of the workforce on government sites during the largest public health crisis in a century, to sending the other 60 percent to work from home at a moment's notice, standard playbooks went out the window and the premium on agility and management creativity went through the roof.
We sat down in recent days with Amy Gilliland, who has run General Dynamics Information Technology as president for going on five years, to talk mostly about how the company is helping Federal agencies cybersecurity and zero trust policy mandates, but in the course of a wide-ranging conversation came away with a whole lot more.
In this second of a two-part interview, Gilliland opened the door on strategies GDIT has been using to weather the pandemic, build its workforce, and attract and retain the human skillsets vital to accomplishing mission not only for the company, but for America writ large.
MeriTalk: Let's talk a little bit about the internal view at GDIT. You've spoken in recent months about how the company adjusted to pandemic conditions, and accommodated remote workforce needs. The bottom line is there was an old way doing business, and now we've figured out some newer ways. What are some of the best lessons to carry forward?
Gilliland: We have an interesting model at General Dynamics Corporation. The greatest job is to be a business unit president because you have absolute authority over what happens as long as you do it ethically and you deliver on promises. That's very much how we run GDIT, so we've always had an agile, empowering business model.
We have to be fast, we have to be agile, and we have to trust our leaders. That was something we had before the pandemic, but it's been proven out in the COVID environment in a way that I had not experienced before. So we need to bring along our leaders and make sure that they are prepared for that.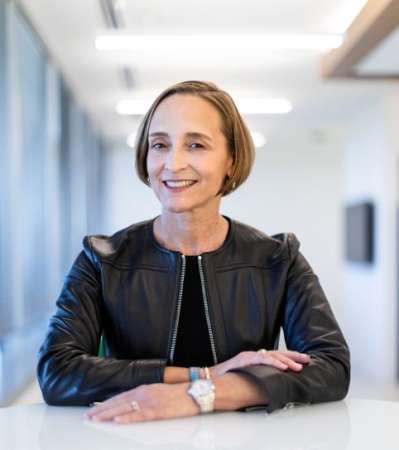 In terms of people working from home, we learned we could be more flexible, and we need to be more flexible. I think we learned that not just internally but also with our customers – that we could be a lot more flexible than we ever imagined. That will stay on past the pandemic.
Alongside that, we have a responsibility to lead in this hybrid environment, and that will take deliberate effort on our part because it is a different management style. You need to keep people connected, and something that we learned how to do in COVID that needs to continue is how we communicate with employees.  Communication will be absolutely important in the environment going forward.
MeriTalk: Pandemics have no upside, but there are lessons nonetheless. What has it taught GDIT about people?
Gilliland: The other thing that happened as a result of COVID, and that must persist, is the focus on employee well-being. During the pandemic we were brought into the personal lives of each other. That has spawned conversations and understandings that there is a line between home and work, and that line needs to exist.
But we can be empathetic, we can understand where our employees are, and we need to focus on mental well-being. I believe that COVID is going to have a long tail associated with mental well-being, it's not something that when we drop our masks it's going to be better. And it is really important that our employees feel like our company is there to support them as they navigate what happens after.
And it's not just our employees. I see it in my employee's children, I see it in their parents. It is real and we are all going to need this dialogue.
For us, about 40 percent of our employees have worked at a customer site throughout the pandemic and we are thankful to them, but there's another 60 percent or so that had the ability to work from home, and that's been a very different experience for them. So we need to continue to evolve.
MeriTalk: Any lessons to share for employee retention?
Gilliland: One of the things we always talk about in human resources is an 'exit' interview when an employee leaves. On the other side of that coin, we now have 'stay' interviews with some regularity.
You have to manage differently in this kind of environment. I don't think we know exactly what it means yet, but we are aware enough to know that we have to change.
We've also been really focused on internal mobility here. It used to be that internal mobility was a concept that meant when you lost a contract, you needed to find another job. But we are really trying to inculcate a mindset that says, 'from day one, we've hired you, and this is what you're going to do, what would you like to do next, what excites you?'
As part of that process we can put the tools in place – artificial intelligence and machine learning – to say 'if you have these clearances, these certifications, and this job experience, then here are five jobs open in General Dynamics right now that you might like.' Employees really value that. We strive to make it as easy for them to find a job at GDIT as it is elsewhere in the market,., in 2021 we actually increased internal mobility by 45% over 2020.
MeriTalk: What are some of the nuts and bolts of that employee mobility track?
Gilliland: It involves things like technical certifications and professional certifications that give an employee a sense of progression in their career and longevity. But it also helps the customers and GDIT more broadly to create internal mobility and a career path at GDIT where employees feel like their managers want to have a discussion with them about what's next, and having a very wide aperture for what is next.
I'm a huge proponent of cross-functional experience, I think that is super helpful. I have a personal goal for employees that have been working for a long time on contracts to keep them with the company. So if for some reason the work ends or we move on to something else, the task is how I can provide those employees that are long serving with another opportunity.
MeriTalk:  And just one more on employee development, any thoughts on how to develop the very beginning of that future employee pipeline, that next generation that is maybe still in school?
Gilliland: There are a lot of pieces to that, the first is maybe the most obvious – reminding talent that might be looking at our industry that we do serves the mission every day. If you talk to our employees, one of things that keeps them here is they like relevancy to the mission.
On the defense side, part of the renaissance of IT in recent years is that it really is part of the warfighter now – it's an integral part of the Pentagon's Joint All-Domain Command and Control (JADC2) development. This isn't old-school IT, this is part of the mission, and I think it is incumbent upon us to tell that story to attract talent here.
Second is opening the aperture for talent. We have a very saturated market in the Washington metropolitan area, so can we look outside of this area where those skills may be more prevalent. I would point to our shared services organization in Louisiana – our customers are increasingly open to those kinds of arrangements.
And then on early education, I think that community building, partnering with organizations, and including them as a part of philanthropic giving works, because many of our employees want to contribute and share their skills with others.
MeriTalk: Can you tell us more about the shared services operation?
Gilliland: At our shared services center in Bossier City, La., we have partnerships with a number of local colleges and universities like Louisiana Tech and Louisiana State, where we are helping to design the curriculum so that when students finish their education and come to the workforce, they have the skills that immediately make them applicable to our customers' environment.
A lot of companies are interested in this and there is an arrangement here locally called CoLab, it's a collaboration of leaders from both companies and academia and they have come up with a digital credentialing model. They team with universities, and the universities build two tracks, one that is more technical and one that is more functional.
If students take classes in those tracks, I know as an employer when they graduate they have basic IT capabilities, and I understand how that conveys to my environment.
MeriTalk: Then finally, from GDIT's perspective is there a lot of hiring at the entry level of people that have acquired those basic digital skills?
Gilliland: The short answer is yes. I have a lot of early-career technologists, and many of them graduating from institutions have very current IT skills. So it's more how do we apply those to customer environments than whether the new hires know how to do specific things. That's one flavor.
Another flavor is we bring new people on, teach them, and put them through certification courses. As soon as they have that we can move them along in their career, so we can create our own pipeline of technologists if you will.
We also have a great intern program here. The interns come in – they don't do administrative tasks– instead they are doing relevant things for the mission, and that gives us a sense of their capabilities. In many cases, we can start their clearance processes before they graduate, and that is super helpful.
Read More About