Featured
Federal Judge Rules Huawei Federal Ban Constitutional
A Federal judge ruled Feb. 18 that Congress has the authority to ban Federal agencies and contractors from doing business with Chinese communications equipment maker Huawei.
Sens. Merkley, Booker Introduce Moratorium on Government use of Facial Recognition

Sens. Jeff Merkley, D-Ore., and Cory Booker, D-N.J., introduced the Ethical Use of Facial Recognition Act on Feb. 12 which would institute a moratorium on all Federal use of facial recognition technology until Congress passes legislation outlining "specific uses for the data" collected.

Voting app Voatz Under Security Scrutiny Following MIT Report

The voting app Voatz has come under increased scrutiny following a Feb. 13 report from Massachusetts Institute of Technology (MIT) researchers.

Get Ready for the Passwordless Future

Most of us have a standard list of go-to passwords for various logins and websites – each fluctuating slightly with upper or lowercase letters, extra numbers, symbols and punctuation. Some of us keep them scribbled on a notepad, while others click "remember me" when logging onto sites, to speed up the process and relieve the stress of remembering them time and time again.
Recent News
NOAA Sets Strategy to Coordinate Agency-Wide AI Effort

The National Oceanic and Atmospheric Administration (NOAA) on Feb. 18 released its Artificial Intelligence (AI) strategy that aims to coordinate efforts to use AI technologies across the agency.

VA's National AI Institute Facing Workforce, Partnership, and Scalability Challenges

At the Department of Veterans Affairs (VA), the newly formed National Artificial Intelligence (AI) Institute (NAII) is facing trouble with its workforce retainment, external partnerships, and interagency scalability, Director Gil Alterovitz said Feb. 18.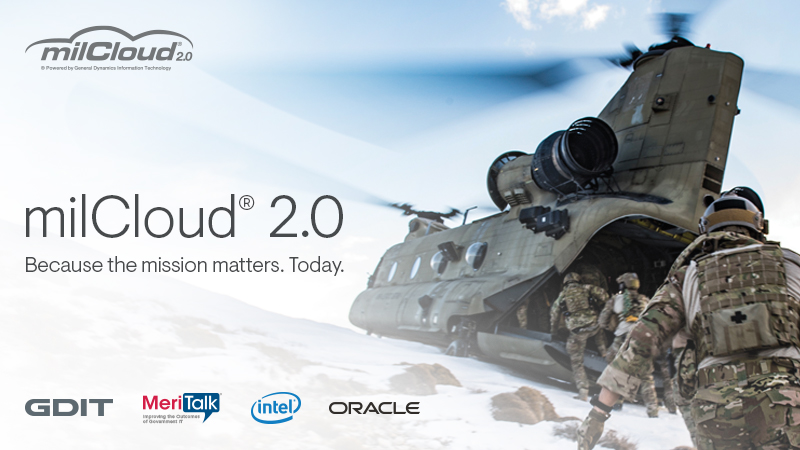 milCloud® 2.0 Because the mission matters. Today.
As the Department of Defense continues to emphasize cloud adoption, milCloud® 2.0 offers agencies a way to accelerate cloud migration while continuing to evolve service offerings and capabilities.